Master the Web
WebMaster View is an online magazine for web site owners, designers and developers, featuring News, How-to articles and tips. Read more about WebMaster View.
Featured Articles
There is a reason that makes all online businesses compete for traffic. It's because traffic means opportunities. You need to understand that getting money from visitors to your website means conversion; conversion has a prerequisite, it's traffic. You can't convert without traffic, even the perfect website that can convert 100% of its visitors would be pretty useless without actual visitors. Each visitor comes with the potential of becoming a client or a customer, knowing how to convert them is essential, but before that, you'll have to work on your traffic if you truly want the business to boom.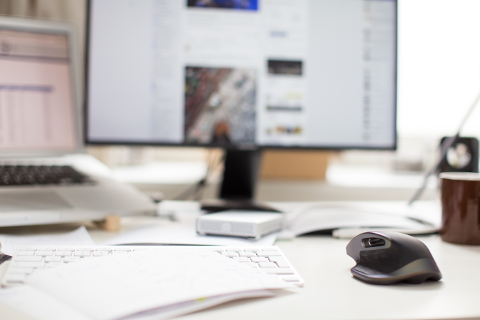 Continue reading Ways to Increase Traffic on Your Site
Common copywriting tactics that you should avoid
Read Copywriting Tactics that Can Harm Your Blog Positions
Before starting a web design project one should have a clear idea of what to put there.
Read How Much Money Does It Take to Launch a Website?
How much should a website design cost, and how do you know that you're getting your money's worth?
Read How Much Should You Pay for a Website Design?
Here are some handy tips you may need before starting any side hustle business
Read Tips on How to Start Side Hustling
Popular Posts
Recent Posts