Master the Web
WebMaster View is an online magazine for web site owners, designers and developers, featuring News, How-to articles and tips. Read more about WebMaster View.
Featured Articles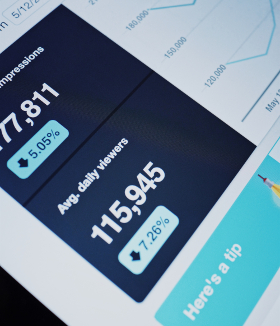 There are so many situations in which bloggers create really good content and do not get the traffic they deserve. This is because competition is nowadays so much higher than it used to be in practically all industries. Bloggers now need to learn about specific growth tactics based on their niche, like growing traffic for travel blogs. However, this does not mean there are no strategies that can be used by all and that are quite fast to implement. This is what we will focus on below.
Continue reading 5 Quick Tips To Grow Blog Traffic Without Too Much Hassle
How to secure your website and protect your business.
Read 8 Ways to Protect Your Website Data
Use these SEO best practices online and you'll see results in your business.
Read Gaining Advantage in the Digital World by Using SEO
Your business needs an online presence.
Read Why Putting your Business Online is a Must
Guidelines for running your business successfully
Read 4 Ways to Maximize your Business Online
Popular Posts
Recent Posts