Business
Featured Articles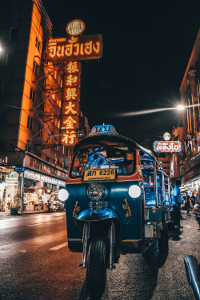 Starting a business in a different country can be quite challenging, and Thailand is no different. Even if this is so, many foreigners are attracted to the charms of Thailand. Its friendly people, breathtaking scenery and high standard of living have helped foreigners to decide to start a business in Thailand. While there are many rules and regulations as well as the benefits and pitfalls of setting up shop in Thailand, it is good to know and follow those that are allowed by the country. Staying within the bounds of the country's provisions can allow you to conduct a successful venture in the country of smiles.
Continue reading Things to Consider When Starting a Business in Thailand
A resourceful guide highlighting the risks you expose yourself to by torrenting.
Read Top 5 Risks Of Torrenting
How students can easily start making money in SEO and what are they need for it?
Read The Best Way to Start Your Own Business in SEO While You Studying
With right custom web design, you can provide a unique identity to your business.
Read Why Custom Web Design Has Great Significance?
It's extremely important to adopt distinct methods to buy traffic for your campaign.
Read Targeted Traffic: A Crucial Factor to Enhance Sales of an Online Campaign
Recent Posts