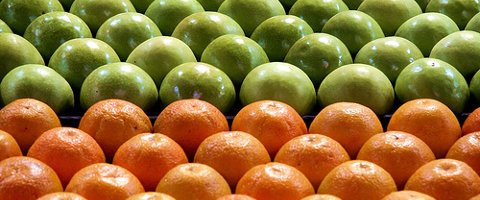 Photo by Kate Andrews
It's well documented throughout the web about the pitiful conversion rates we can expect our sites to achieve. It seems that anywhere between 1 and 2% is the norm for most websites. You'll always find sites that boast of their amazing conversions. Maybe these are true, maybe not. But there are something that I do know for certain, if you want to increase sales you have 2 options : accept these rubbish conversion rates and try to bring more traffic to your site or you can try to do something about it.
If you like a challenge I'm guessing you'll vote for the second option. Taking this route will mean that Google's website optimizer will become your new best friend.
If you are willing to take a leap of faith and dive into website optimizer the first screen you will be hit is the choice between an A/B test or a multivariate test. If you just want to dip you toe in the water and have never tried this tool before then test drive an A/B test. The script will test one page against another, it's the easiest test to comprehend and there can only be 2 results, a winner and loser.
Once you have played with the A/B test, its time to move on to a multivariate test and this is where things start to get really interesting. Instead of testing pages against each other you will be testing page elements against each other.
Why are you testing?
Before you start properly testing you need to ask yourself why you are testing. What do you want to achieve? Do you want more sales or more subscribers or more enquires. Whatever is important to the success of your site is a conversion and as such it should be tested. Make a list and how on to the next step.
How will you achieve these goals?
This is where many who try to test fail, now that you know what you want to gain by testing the next question is how will you get there and what elements will you test that will help to make these goals a reality.
Firstly find your test page, highlight the different elements on that page. From my experience with ecommerce sites there are usually 5 clear elements that I will want to test and they are as follows.
The Title
Prices
Calls To Action
Sales copy
Product images
Now that you have a list of the different page elements, the next question is how to test these elements. The only limit here is your imagination. You can test as many variations as you want but my advice would to test an element that can bring the biggest rewards and then test variations of that element that you believe will hold the most potential.
Here are some ideas to help you :
Test the text
Test the location the page
Test the font, the size and the colour
Turn your call to action into a button
Turn it into a banner
Again you are only limited by your imagination and how many variations you can come up with, once you have finished this list, some winners will come to mind straight away, for the example I think the text and the location may prove most effective, but I won't really know until I test!!!
Build a similar list for other elements on your page. Once you have done this, you will be struck by the amount of variations in your list. Start by testing one element at a time, once you have found a winner for this element add the winner to your site and move onto the next element. Once you have worked your way through each element, you will have a list of winning elements on your page. Now you stop there.