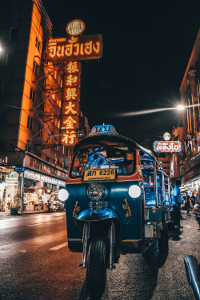 Starting a business in a different country can be quite challenging, and Thailand is no different. Even if this is so, many foreigners are attracted to the charms of Thailand. Its friendly people, breathtaking scenery and high standard of living have helped foreigners to decide to start a business in Thailand. While there are many rules and regulations as well as the benefits and pitfalls of setting up shop in Thailand, it is good to know and follow those that are allowed by the country. Staying within the bounds of the country's provisions can allow you to conduct a successful venture in the country of smiles.
Prepare for the startup cost
One of the first things that come to mind is how much money would it cost to start a business in Thailand. There is actually no definite figure. One safe thing to assume is that setting up shop in Thailand is cheaper than starting one in your home country. It's also a common trend that the cost of having a business establishment in the big city, especially the rental cost in prime locations, is higher than the rest of the country. This is true in Bangkok, where the center of economic activity is located, but profit wise, you can also earn more here than in any other location. The construction and manual labor costs are affordable in Thailand. Compared to the US, utilities such as electricity and water, inventory and staff salary are likewise affordable in Thailand. The current salary rate is 8,000THB-12,000THB for Thais working in shops, department stores and restaurants in Bangkok.
Learn the law for setting up a business in Thailand
Two decades ago, the Foreign Business Act of 1999 was set up the recently deceased His Majesty King Bhumibol Adulyadej. In this act, there are strict provisions about a range of business, commercial and industrial activities that may or may not be conducted by foreigners, except under a relevant license have been obtained or an exemption applies, such as the US Treaty of Amity for US citizens. The law contains exhaustive provisions when it comes to foreigners setting up shop in Thailand. One thing you just have to remember is that foreigners are not allowed own 100% shares of any business in Thailand, except for US citizens under the Treaty of Amity. For foreign nationals other than US citizens, the most popular way is to register a business under a Thai person. Under the Thai law, the Thai partner must own 51% of the company, which makes your local business partner the majority shareholder. This setup applies to other forms of businesses. For example, if you are planning to set up a public company, at least half of your directors should be Thai nationals. The more complex and significant the business you are planning to set up, the more you need a lawyer to help you with the paperwork and legal aspects of the business. No matter how small or large the business venture you are setting up in Thailand, you have to consider the online side of things. Specialists at seothailand.co.th emphasize the importance of having a solid SEO campaign. With 78% of the Thai population having access to the Internet, it is a great marketing strategy to execute on-site technical SEO techniques that will help boost your business to the top of the search results by the many active internet users. Thailand is among the top countries that stay online for a long time. Thus, your business needs to take advantage of this statistical data.
Business or company registration in Thailand
It takes considerable to register a company or business in Thailand. For a private company, it takes around a week, while for a public company it takes up to 30 days. Firstly, you also have to select and reserve a company, which is only valid for 30 days. Thus, you need, have these processed within the given timeline. There are some documents you need to prepare and submit such as
Articles of Association
Memorandum of Association
Application form and list of shareholders
A new director form signed by each director
Declaration of Business Operation form
Company name reservation
Details of the offices and branches of your business
These documents may vary depending on the type of business you want to open. Thus, it is important to take local advice or better yet legal or local government authority advice before proceeding to register your business.
Legal responsibilities and obligations
Once you've registered your business, you'll also need to notify the local tax authority of your company or business. It takes around 60 days for the notification of the revenue department and get a tax ID card for your business. You'll also need to register with the Ministry of Labor if ever you are going to employ people in your business. There will also be respective local government permits that you need to comply for your business to get started legitimately.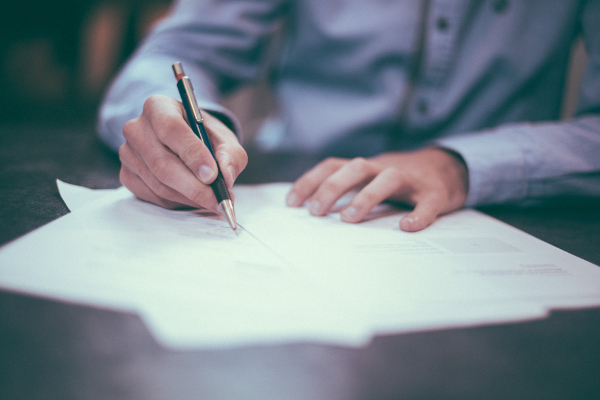 Thailand can be a great place to start a business depending on how much you are willing to learn about the culture and the policies. It holds great potential with its high internet usage rate and with the steadily growing economy of the country. As a foreigner, investing your very own business in this tropical paradise is a wonderful way to enjoy the country and settle there for good. It's always important to do a careful market research and to operate within the bounds of the country's laws.