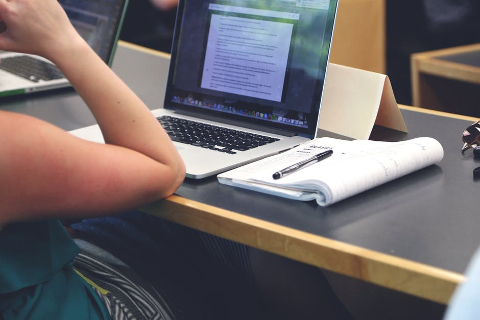 There are a whole lot of students out there that are looking to make a quick buck while they study. It's not the easiest thing in the world, usually the difficulty of your course does not let you spare any thought to how you might be able to make some money in the meantime. But some people stave off the complexity of their education and their modules in order to earn some money. But, even further than this, there are some people that push themselves that bit harder and look to start running their own business while they are still in education. These people are worthy of praise, at least they are pushing themselves rather than giving into the sometimes debilitating nature of University or College and education.
But how exactly do you start your own business while you're in education? You can't do anything that takes too much work, as all that will happen is you'll get overstressed and not be able to do anything at all. So how do some students find the time and the right sector to work in to ensure their business is partway successful, as well as their studies?
Let me tell you the three secret letters that you need in your life: SEO! In the modern age, SEO is so, so important that companies pay out a lot of money to someone that can handle it coherently and well. And the smarter students recognise this, and so they start a business in SEO. But what exactly do you need in order to do this? What makes a good SEO worker? How can you ensure that you get business? Well we are going to try and answer all of these questions in a very succinct manner.
Go freelance
You may know freelancing as a type of work that means you are self employed. You write up a freelance resume detailing all of the great work that you've done and hope that companies will take notice. Well this is exactly what you need to do when it comes to SEO. The best way to get started in this sector is to go it alone. Look for freelance writing jobs NYC or anywhere else that you might be based and get a few easy SEO jobs to ramp up your credibility. Companies are always looking for someone to come on board momentarily in order to streamline some sort of web content to their liking. Once you've written up a portfolio of your SEO work it'll be a lot easier to source jobs and to get noticed by companies that need your assistance. But, all of this is quite difficult if you try and get on board with a major SEO company and do it, it's much easier to freelance at the start in order to be communicating with clients on a personal level. Plus, you don't really have time to be working for a large corporation!
Look at websites
One of the best ways to get started in SEO is just to start looking more analytically at the websites that you regularly find yourself on. You might find that some of your favourite websites could do with a bit of reshaping and refurbishing. This is great practice because when it comes to looking at websites you are being paid to redesign, you'll know exactly what sort of things to look for. The web is full of people that have a great premise, but that can't seem to bring it to fruition in the language and presentation they use. The sooner you realise that, the more successful you SEO writer you will be! Just remember that even the biggest and most successful sites out there need someone to tidy up their web content and streamline it for search engine optimisation, and you could be that streamliner!
The world of SEO is a tough world to get a handle on. It's based online which is a constantly moving and shifting market that need something new every few days. It's very hard for even the most dedicated workers to keep up with what is beneficial for websites. So it's going to be twice as hard for a student to handle as they have to also juggle revision, coursework, exams, research, socialising and everything else a student must do! But, if you utilise these tips and really instil some passion and creativity into how you approach the SEO market, you can do it!