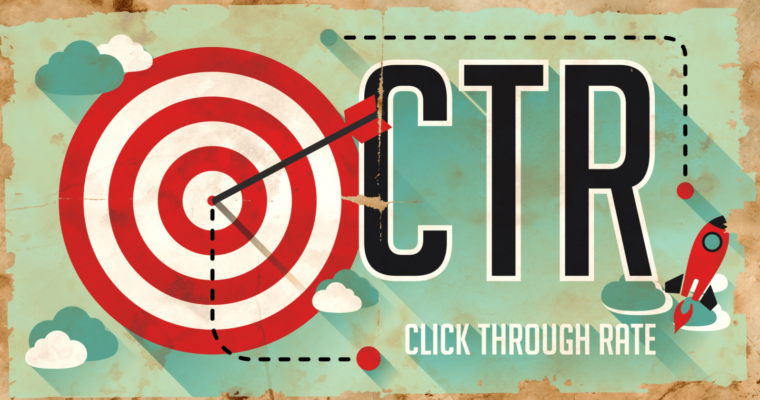 There are a few common yet most overlooked strategies that can increase your CTR or click-through rate by almost double. This will, in turn, help you to drive more followers from your social media accounts to your site. Follow these CTR-boosting ad copy strategies if you have not started it using yet.
Use Google site links: Several advertisers and marketers follow this strategy because these are most versatile and have the potential to make the most significant impact on the CTR. The study says that it can increase CTR by almost 30%. If you are using site links but are not getting good results, you can fix this by adding new pages to your site links or rotating them to test each link.
Review the performance metrics regularly to make changes necessary to increase CTR.
Add an element of urgency: If you appeal to the sense of urgency among the viewers, they will click through the ad. Leave the necessity factor in the hands of the consumers, but make sure that they click on your ad now.
Keywords like 'now,' 'hurry,' 'sale,' and others are common and make an impact buy 'end' create the best impact and drive the better reaction. Therefore, use the word 'ed' in different variants.
Use a strong CTA
It is only a strong and compelling call to action or CTA that will increase website traffic and conversions. The CTA will encourage them to do something on the site, which is the other half of the battle of getting more social traffic to your site. If they do not perform the necessary action, then getting website traffic is almost meaningless. They should ideally:
Buy a product
Reach out through the contact form or
Sign up for your email list or newsletter.
Study shows that when an email has a call to action, it sees a 371% increase in clicks and an increase of 1617% in sales. On the other hand, a Facebook page with a call to action will see a 285% increase in click-through rate.
Therefore, focus on creating personalized CTA and use button and not links for it because, according to a HubSpot study, it will have a 202% better chance of a conversion.
Video is a useful accessory
When it comes to marketing, there is perhaps no better accessory than a video. Why do you think there are so many Instagram followers? This is simply because this is a video and photo-sharing app and creates a better impression than texts, even the best-written ones.
Therefore, consider using a video to impress your social audience by creating one following these steps:
Use your smartphone or tablet to shoot the video
Use a tripod to hold your smartphone or tablet
Clip on a lavalier microphone onto the collar of your clothes for hands-free operation
Frame yourself correctly in the shot and
Ensure the background is simple and not too busy.
Talk about you, your product, what you offer, and the benefits of using your product. You can use a model as well, if you can afford but keep the video short and concise.
Take help of SEO
Search engine optimization or SEO plays a significant role in website ranking as well as driving social traffic to your site. The best way to improve your SEO is by considering these three factors:
Use neuro-design in order to improve user experience. This will, in turn, help you to improve your conversions because such a design will make a sense in the minds of the viewers. It is all based on aesthetics. This will improve three basic metrics such as the time spent by a visitor on your site, increase the chances of repeat visits, and reduce the possibilities of bounce rate. All of these things will help you a great deal to improve the rank of your site.
Improve the loading time of your page, which is also another essential factor to improve your SEO. This will eliminate the chances of site abandonment because when a page takes too much time to load, it is highly likely that the people will abandon it.
Ensure you use long-tail keywords because when the users look for something, they typically write a few words. Look for these long-tail keywords so that you offer your users exactly what they are looking for and improve the rankings of your site at the same time.
If you are not sure about it, there are lots of tools that will make your SEO efforts a lot easier and ensure higher traffic to your site and better conversion.
Create content for all social platforms
If you want to build your brand awareness and gain a lot of traffic to your site, you will need to make the best use of all the social network channels. That means you will need to create tailored content for each platform since ten requirements of each is different. This will:
Build your brand
Attract more loyal customers
Grow your customer base organically
Drive more high-quality traffic and
Create better conversion.
Therefore, different content will help you to create a brand around a product that people want and will actually want to buy.
Increase the ROI
With better Conversion Rate Optimization, you will be able to increase the ROI through your existing traffic. CRO is as important as SEO and driving traffic to your site. This will benefit you in ways more than one, such as:
It will better the ROI even if the traffic is low and
It will provide you with a better understanding of your user flow and customer data.
This ideally is an ongoing process that will allow you to move along with your dynamic visitors. You will know about their problems, thought processes, needs, and wants. This will help you to set your goals accordingly to offer them what they wish to have precisely.
All these tips and strategies will help you to increase the click-through rate and social traffic to your site. Therefore, go ahead with it.