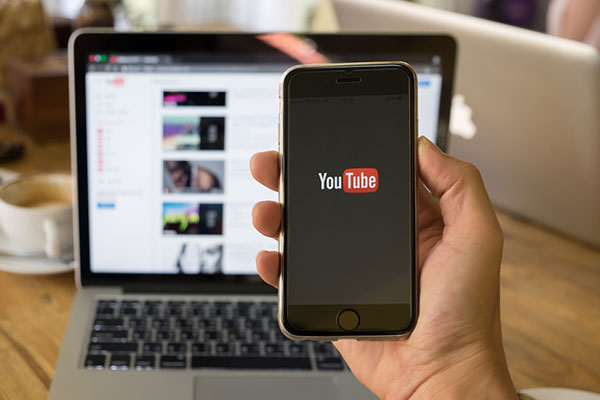 Currently, YouTube is dominating the online video sector. But, while content creators are uploading 300 hours of videos every minute, it is only making it difficult for the novices to break through the competitive crowd. The cherry on the top is the content creators' lack of knowledge regarding certain tips or tools that could help them get discovered quickly. One such hidden gem is YouTube keyword research which many people are not aware of.
What is YouTube Keyword Research?
In simple terms, keyword research is a useful strategy that allows marketers to find specific word combination which the audiences use to find suitable or relevant information. This strategy also enables businesses to understand the thinking and searching patterns of their target audience. Keyword research means pretty much the same when it comes to YouTube as well. Here, instead of looking for content ideas, content creators look for video ideas which could help them in making future videos, finding out what the people like, and how are people looking up for certain information.
The best thing about this strategy is that it is not only reserved for bigger marketing companies or keyword analysts. Instead, anyone with a strong marketing plan and the right tools can reap benefits from the world of keyword research. But, to perform accurate keyword research, you need to rely on brilliant tools that get the job done easily. Because of this, we have provided the names of the top five tools that will promote your YouTube marketing strategy.
Ahrefs is a useful tool for someone who knows how to extract the right information. This tool is an amalgamation of competitor analysis, keyword identification, SEO, and keyword research; all of which content creators can use to optimize their videos' searches. The most impressive feature of Ahrefs is the YouTube Keyword Tool which is equipped with the ability to display total search volumes of any specific keyword from over 171 countries.

In a way, Ahrefs can be useful in finding appropriate keywords along with their search volume. All in all, Ahrefs is a sleek tool with easy-to-use functions; i.e. find keywords and using the YouTube Keyword Tool, you can easily get access to crucial keyword search data.

YouTube Auto-complete

What other best place to look for popular key terms than the YouTube itself?! In the designated search bar, when you start to type something, you are met with a list of suggestions that propose a number of combinations. To an untrained eye, these suggestions are just suggestions. However, for someone who is performing extensive keyword research, they have found a gold mine of words!

The provided suggestions are extremely popular among the video viewers which means that it is a great place for you to start building up your keyword research strategy. Just choose a desired word and start typing it in the search box; the rest of the work will be done by YouTube's auto-complete!

Soovle is a pretty basic keyword research tool that pulls results from Wikipedia, Amazon, Yahoo!, Bing, and YouTube and displays it all in one place. Simply, enter your desired term in the search bar and you will be presented with six different lists that are a hit among the top internet search giants.

You can double click the turned up suggestions or you can drag any key terms and save it in a 'saved terms' box that pops up the instant you drag a search result. That said, you can either use the search terms in their original state or modify the terms based on your video preferences.

This tool works exactly like a search engine's auto-complete mode. While not a brilliant or highly-exceptional tool, Keyword Tool Dominator is an easy-to-use web tool that makes the topic of keyword research less difficult for newbies. To work this tool, you just have to enter your desired term. From there, you will be shown a series of suggested terms that have ranked well on YouTube.

Within the same tool, you can create a custom list where you can add your specific short-tailed or long-tailed keywords for later use. Keyword Tool Dominator is a free tool but only if you conduct three keyword researches every day and when you hit the benchmark, you will be required to pay a certain amount to use this tool. However, you will be good to go if you limit your searches to three per day.

Did you know you could tweak Google Trends' setting to cater to your YouTube needs? With just a few clicks, you can start using Trends to find relevant or most popular keywords that are currently trending on YouTube. The available options allow users to narrow down the search list, find accurate results, and gain useful insights. You can also narrow down the search results by selecting any country. This will allow you to understand what your target audience from a specific geographical location expects from content creators like you. For more information regarding how you can modify the Trend's setting for YouTube content, please read this article.
Wrapping Up
To rank well is a battle of words; use the right combination and you will be awarded with increased views. However, a small misstep could not only cost you your viewership but can also compel YouTube to delete or disable certain features within your channel. But, this should be the least of your concerns because the real issue here is the lack of views. The same goes for situations when your channel fails to secure a suitable amount of subscriptions. However, you can kiss your worries goodbye by investing your time in keyword research!
You can opt for getting internet marketing services from any reputable company if you do not have the time for keyword research but if you use these tools then you can generate the same results! We have mentioned the top five tools that you can use to find the right search phrases and terms for your YouTube marketing efforts. So, now that you are equipped with the right knowledge and tools, you can get down to improving your keyword research strategy for good!