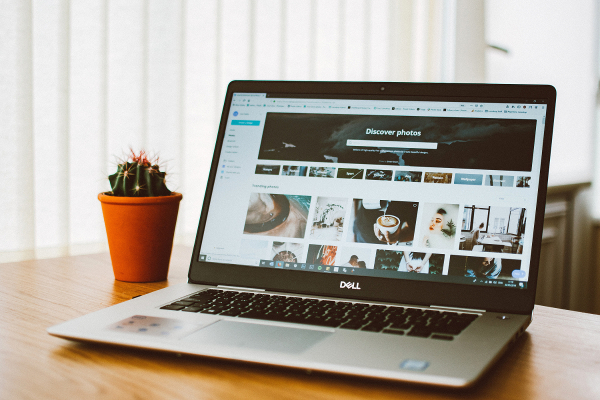 As it is said on the WordPress site, you must proofread your content before publishing it because it is as crucial as writing it.
Every blogger knows that feeling of relief and delight when a text is finished. The work is done! You are putting away all that working stuff and going to have some rest! Great! But don't forget that you have to do another piece of work with your text! And it is really important!
Proofreading! It's a must-do if you don't want to fail with your writing. The content may be perfect but just a few mistakes can spoil everything. A reader might feel disappointed because a text with errors seems unreliable.
So, take a deep breath! You've got a crucial work to do. But you're not alone with your problems. We are going to give you helpful tips on easy and fast proofreading. Here they are.
Study your theme carefully. Whatever topic you are writing on, make sure you've explored it thoroughly. Always check facts and figures. Don't forget to check spelling of names and places.
Don't proofread while writing. First, finish your text. Only after that begin checking it. If you write and proofread simultaneously, it will do you a disservice.
Know your weak points. Everybody makes mistakes. But if you know and recognize your mistakes, it'll be easier to eliminate them.
Take short breaks. To stay concentrated, accurate and efficient you shouldn't immerse yourself in work. Take time to relax. Just 5-10 minutes for tea-break or relaxing music and you're fresh and ready to work hard!
Do the proofreading when you are efficient. It's better to proofread when you are not exhausted and can think clearly. Don't proofread right after finishing your text. Take a break. Morning is the perfect time for such a job. But if you don't feel fresh, you'd rather do it when you feel comfortable. You must be concentrated and attentive.
Print your text. It's a nice approach to view your writing from the other side. First, read the text on your device, after that print it out. You'll see that you've missed some mistakes. It's an easy way to eliminate errors.

Read aloud. When you read something aloud, you stay focused on the topic. So you won't skip mistakes. You may feel uncomfortable when reading out loud first. However, once you do it, you won't give up this method.

Read your text from the bottom up. It may sound silly but in many cases, it works. When you read this way you don't focus on the content, however, you spot mistakes easily. You should try it!
Eliminate distractions. When writing or proofreading, turn off the TV, radio, music. Don't use social networks. Don't play with your pets during a workflow. There are much more don'ts. Continue the list for yourself. Distractions slow down the process greatly.
Have another person to read your text. You're tired and can't do that any longer! Fresh pair of eyes will definitely help you! Just make sure the person is literate enough.
Use several approaches to check your text. Even if you are a literate person and write often you still need assistance to check your texts. The best way is using two methods: proofread your self and then use special tools for WordPress bloggers. Here is a list of plugins you can use.
WP Spell Check – it will correct grammar and spelling mistakes and spot broken links.
Perfect Tense – Spelling and Grammar Checking – proofreads posts and can block subpar texts or comments
Proofread Bot – insert your text into the bot and it'll spot any mistakes you've done
Hemingway Editor – you'll see your mistakes in different colors. It helps to define your weaknesses
Grammarly – it checks grammar, spelling, and punctuation
After the deadline – you'll have your mistakes categorized with different colors. This tool checks the style of the text too
Grammar Check – improves your grammar
AutoCrit – makes your texts more catсhy
EditMinion – it is an automatic editor which improves your text
Easy Word Count – easy way to count how many words and characters your writing contains
Slick Write – check your grammar, vocabulary and sentence structure mistakes.
Either you are a professional author or a beginner you might need some help with your posts. These writing services can consult you with content, proofread, edit or help you to write texts. We've got a list of reliable assistants for you.
Assignment Help – assists with writing, proofreading and editing texts.
UK Custom Essay – proofread and edit your texts quickly
Australian Assignment Writing Service – can consult you with grammar or editing.
Essay Writing Service – can do proofreading for you.
All these services can give you a hand when you're out of time or they can "polish" your texts.
As you can see, there are numerous tools and methods that can help you to proofread your content and make your blog posts interesting, vivid and, of course, literate.
We'll appreciate if you share your experience with us! Leave your comments and suggestions!