There is a reason that makes all online businesses compete for traffic. It's because traffic means opportunities. You need to understand that getting money from visitors to your website means conversion; conversion has a prerequisite, it's traffic. You can't convert without traffic, even the perfect website that can convert 100% of its visitors would be pretty useless without actual visitors. Each visitor comes with the potential of becoming a client or a customer, knowing how to convert them is essential, but before that, you'll have to work on your traffic if you truly want the business to boom.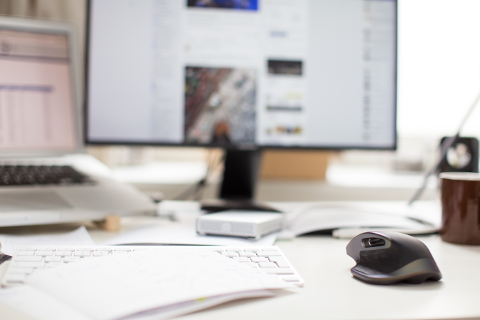 Traffic can be good and it can be bad. Seeking a number just because you think it's inherently good for your website can actually harm it. If the wrong customer is constantly being referred to your website, it will only bog it down, have the visitors leave immediately, and damage your website statistics in addition to your SEO. Good traffic means visitors who are actually inclined to look at what you have to offer, have the potential of buying your products and services, and read your content. Once both the quality and the amount of traffic look good, the conversion is bound to increase. There are many ways and techniques used to increase traffic, we'll be giving you the best ones we've learned about so far.
Guest Post Optimization
Guest posting is when a blog or a writer writes original content about a different blog or an author. Guest posting is one of the most famous ways to attract new types of customers and widen the scope of your audience. Even though it's common, that doesn't mean that it's always effective. If you're doing it for SEO purposes alone and the quality of the content isn't high or relevant, you'll end up wasting your time. You can optimize your post by including your blog post in a helpful resources tab; it should be better than depending on visits from the author bio clicks alone.
Email List
This is one of the most common traditional methods still in use today, while some businesses deem it to be old and ineffective, it's actually pretty useful. Statistically, it's still one of the best marketing techniques out there, old but gold. The best thing about email marketing is that it costs or almost costs nothing. There are a lot of ways to take advantage of your email subscribers list. You can optimize your emails using email marketing software which efficiently helps you in real-time to analyze every detail in your email campaign, making it easy to define your points of strengths and weaknesses. You should also try to make the emails inviting enough to be shared with your email subscribers, this helps drive new traffic by making your subscribers a dependable marketing tool. Email lists are far from gone even today.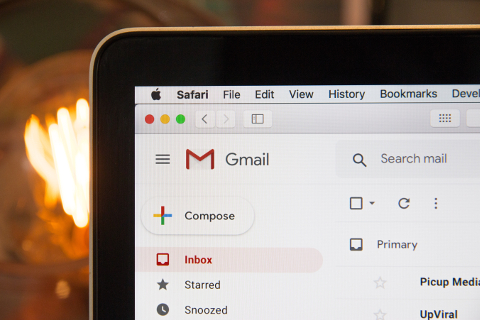 Updating Old Posts
No one wants to Google or to get referred to a blog post that was created 5 years ago, it just doesn't help. You may be tempted to leave the old posts as they are in some dark archive instead of working on them, but in reality, updating or upgrading content can be more effective than creating a new one. Removing out-of-date stuff and adding in new content makes your content relevant again, all without having to start from scratch. The best thing about it is that most of the new traffic is going to be good organic traffic.
Using Social Media
A company that ignores social media will sink in any water. You'd want to continue posting content on your social media pages, and not just any content, you want content that makes people feel like sharing it, resulting in more followers. A simple click to tweet or share on Facebook button can do wonders for your website. The best thing about these buttons is you can specifically place them on a bit that you think will catch fire on social media, and people will be inclined to share that bit, giving exposure to your content as a whole as well.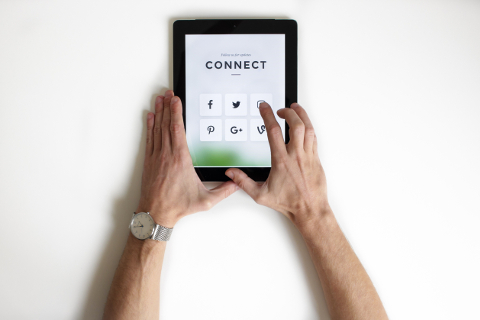 Content Transformation
Unlike content updates, content transformation leaves the core content unchanged except with some minimal changes to fit the platform it's being converted to fit in. An old post with a lot of traffic is a very viable candidate for content transformation. You convert one format to another, like from text on a website to a pdf, eBook, podcast, or even a video on YouTube. This way doesn't only increase traffic to your website, it can also open up doors of opportunity by taking advantage of traffic on other platforms.
Search Engine Optimization
While the previous techniques can be considered SEO, there are a lot of intricate and more complicated methods that SEO companies use to increase traffic. According to SEO experts at Atastic, SEO campaigns which include competitor analysis, on-page SEO, keyword research, authority backlink building, and site performance reporting strategies ensure long-term results and ROI. Search engines are developing smarter techniques thanks to AI, you'll want to stay up to date with the latest algorithms to ensure your traffic keeps coming.
Influencers
Using influencers to help you market your products increase the reputation and credibility of your website. Social media is making influencer marketing, an art. Celebrities and influencers are usually trusted by people, their endorsement means a lot for your website traffic. The main problem with this strategy is that it may cost too much. You can try to look for micro-influencers, which are known and respected people in their field or niche without having millions of followers. They cost you less, in addition to having very good engagement and conversion rates.
There isn't a single method that can be used to increase traffic without incorporating many others in your traffic-optimization campaign. When you find yourself reading an article or watching a video, analyze the circumstances and what they did to get you here. The world is spinning its gears fast, try your best to keep up in such a highly competitive field.