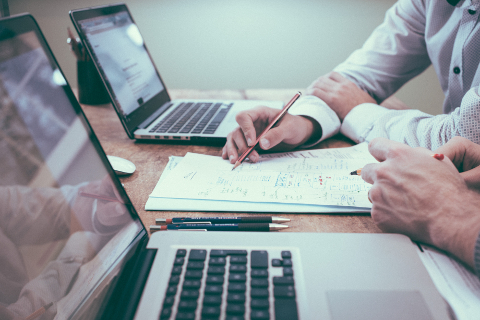 What's the point of copywriting?
It's an entire strategy that involves publishing content that's relevant to the needs of your audience. You develop a calendar and focus on releasing new pieces of content on a regular basis. Why are you doing this? The first and most important reason is to deliver value to your audience. But something else drives you in that direction: the wish to get more traffic to your website, which is a foundational requirement for boosting conversions.
The position your blog gets in Google search results determines the level of traffic you get. Are you doing enough to get ranked on a good position? In some cases, website owners do too little or too much. As a result, their copywriting tactics harm the position instead of improving it.
Let's discuss that matter, shall we?
We'll list common copywriting tactics that you should avoid, since they do more damage than good.
Quantity Over Quality

Many blog and website owners understand their content schedule too literally. They plan several posts per week and they are not able to complete such work within a limited timeframe. So they post incomplete content, thinking it's good enough.

Don't make that mistake! Google won't feature your posts in the first page of results because they are good enough. The search engine is smart and knows how to recognize quality. If you need more content under any circumstances, you should think about hiring professional writers from dissertation writing services. Such a strategy helps you get great quality without the need to reduce on quantity.

Writing Random Headlines

The headline is the only thing a Facebook user sees when they scroll down their feed. If it gets their attention, they will visit your page. The headline also attracts massive attention in Google's list of results. If it doesn't work, you're not getting any traffic.

You might think that your headlines are great. Are they? If you don't test, you can never be sure. A/B testing is a great way to find the right type of headlines that attract your target audience.

Hiring Too Many Freelance Writers

So you decide to start publishing more content. If you're like most bloggers, you'll outsource some of the work to freelance writers. That's a good decision. But you should not make the mistake of hiring a new writer for each post you need.

Sure; Upwork is easy to use. But if you post new ads and interview new people for each post, you'll spend too much time on hiring. Plus, you'll end up with different writers, who don't maintain the same level of quality.

If you find a great writer through a freelancing service, try to develop a long-term collaboration. If you're having trouble with that, you can always rely on the best paper writing service. That's the easiest way to get consistent quality level, since the agency guarantees it. To choose the perfect website, you might need to try a few. But you can also read a BoomEssays review to get the direction you need.

Generic Copywriting

You want to write whatever comes to your mind and call it a blog? Sure; it's a blog. But that's more of a personal blog that not many people want to visit. When Google ranks online content, it aims to deliver value to the users. Facts, statistics, and long-form content make a huge difference in that aspect.

Before you start developing a new piece of content, you should think about the value it will deliver. Spend a lot of time in research! Find all the data you can use, and present it in an easy-to-digest format. And when you rely on freelance writers to complete content for you, set high standards and pay more for content based on facts.

Advertising In Your Reader's Face

Do you use affiliate links on your blog? Are you trying to promote your own products or services through content? If you're not subtle with the message, people will see right through your intentions. You tricked them at the website with promises for great content, but all you deliver is an ad? That's not good. Such a strategy leads to high bounce rates and negative comments. That's not what the search engine wants to spot when it ranks websites.

Yes; you can mention your products and services in the content. But they have to fit in context and the reader has to understand what value they provide.
Copywriting Is Not Hard
… But it's not easy, either. If it was easy, we would all have our content in the first page of Google's results. The competition is enormous and if you're trying to rank your blog high, you must avoid all harmful copywriting tactics.