Today any business, company or provider needs a website. How much money does it cost? People expect to learn more about service costs online. There are many options and types of web pages. Whether it is e-commerce or a personal blog, it should be done with style. Before starting a web design project one should have a clear idea of what to put there. The functionality, content, usability, and design influence the overall development cost of a page. Of course, it might be great to hire a professional developer. However, it is not always necessary for simple options. Today there are many opportunities to launch a webpage.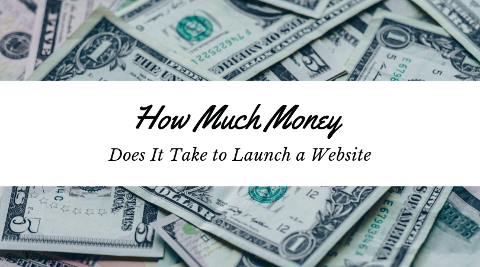 Starting with a Website: Basic Information and Prices
First of all, determine what type of website you need. There are several options like:
E-commerce;
Business page;
Entertainment;
Portfolio web page;
Media portal;
Educational;
Infopreneur, etc.
The type influences content and overall website architecture. One's might need selling possibilities; others should be connected to social media or have a blog. Choosing a page type is a crucial step in establishing a platform. It will guide your future steps.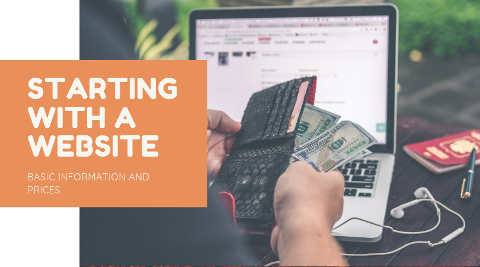 The next step is to plan out the functionality and structure of the page. Write down what functions you need, they may include:
Online store;
Customer service chat;
Email sign up;
Blog/forum;
Information on business/ products;
Clients' portal, etc.
There is no need to include everything now as some functions can be added afterward. The more customized your website is, the more it will cost. Here the cost of the design is high.
Now it is time to work on the structure. What pages should exist? What is the convenient navigation path? Try not to overload the site with complex logic and an enormous amount of pages. It should be simple and comfortable to use on a mobile device. More people use their smartphones to surf the internet.
As soon as you have a clear vision of your goals and plans on primary content, it is time to build a page. What do you need to do?
Register a domain name. It is your website unique address and name. One buys a name from a provider for a year. It can be endured for another year afterward or canceled. Overall, it costs about $15-30, depending on the provider and country.
Choose a content management system. It is an application that one installs on the hosting server. One can use it to build a website without any coding experience. There are many available free options. One of the most popular is WordPress. It is convenient and has a great variety of free templates. More details about WordPress can be read on this expert's WordPress review.
Choose web hosting. This is the home of your page, where all the data is stored. There are various options regarding fastness and number of visitors. Hosting is not free, but the simple options are pretty affordable. The prices start at around $8 per month.
Overall, a simple website can be launched for about $100 a year. It is good to start at a low budget, so one can be sure to afford it. There is no need to launch all possible functions at once.
One can consider hiring a professional to get a customized design. It will definitely increase the overall cost. The WordPress professionals charge from $20 up to $100 per hour.
If one chooses to use some premium functions, the cost of a website per year might be about $500-1000. What are these features? Drag-and-drop form builder, Google Analytics connection, email marketing service, lead generation, security plugin, etc.
There are also options to get all in one by working with a platform as Squarespace. They provide all website launching services for a monthly fee. There one can buy a domain name, start a website using their simple templates. They also ensure hosting. However, the customization possibilities are pretty limited.
Next important step is to work on the design and relevant content. One may use free templates or hire a professional. However, it is always good to start simple. For content address the clients' needs and interests. Provide basic information on your business, physical address, the feedback forms, etc. Another thing to mention is the page's SEO profile. People should be able to find it and get all the necessary information.
Conclusion
The overall price of a website launch is variable. It depends on its type, purpose, hosting, CMS, etc. another factor is whether you choose to do it yourself or hire professionals. However, there are several affordable options. One can start a portal for around $100 per year. As your business grows, you can add some premium functions and choose the fastest hosting. Start with simple structure and navigation, focus on the content. All the premium features will come eventually. If you have a higher budget, try to find a professional developer or designer to make your page more customized.