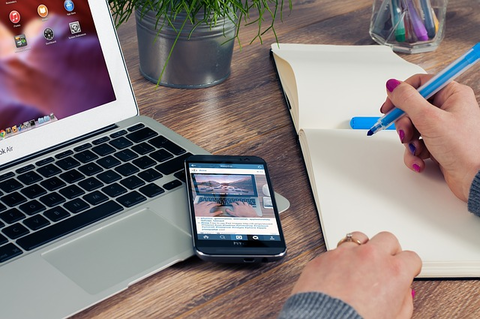 Modern customers readily use search engines to find brands and their offerings. However, most of them do not bother looking past the first page of results. To get into this business promised land, you probably need external professionals to come to your aid. And when going about hiring, you cannot just act on a hunch and hope for the best.
On the contrary, you need to know what you are paying for and how it forwards your business goals. Brands across industry sectors engage in SEO to add value to their business. This value comes in the form of higher ranking, more traffic, better conversion rates, and ultimately, improved bottom line. Through it all, the right payment model holds the key to allocating your resources properly.
Weighing The Options
These days, everyone wants to make strides in search engine results pages (SERPs). But, the million dollar question is not whether or not to do it, but how does one choose the right experts and see to it every penny is well spent. Well, it is clear you cannot afford to do SEO just for the sake of doing it and make the mistake newbies make.
After all, SEO is a tried and true practice geared toward tangible results. While you are not guaranteed a certain percentage of ROI, the risk of resource waste involved should be minimal. SEO experts with proven track record and techniques tailored to your specific needs must be on your radar. That is a no-brainer, unlike actually calculating a service charge.
To figure out a course of action, get familiar with the most common payment models:
Upfront payments for services such as side audit
Charging by the hour
Monthly retainers
Per-project rents
Pay-for-performance model
We would like to underline the benefits of the pay-for-performance approach. This is a data-driven tactic, your best shot to obtain desired results. And the good news is that most digital agencies indeed charge only for the work completed. But, let us not get ahead of ourselves.
A Keyword-Centered Strategy
The first thing to do is to get clear on what your goal is. Assuming it is to improve traffic, determine the ranking (position in SERPs) you want to achieve for set keywords. You want to get charged only for positive outcomes linked to those keywords. Ideally, you pick high volume keywords with the greatest potential to rake in sales. Having them on the first page is sure to bring stellar ROI.
To see this traffic-generating plan through, you have to possess a basic understanding of how Google uses signals and ranking factors. No, you do not have to know the ins and outs of ranking algorithms. Just understand what propels you toward the first page, place where the lion's share of conversions takes place. What is more, it is absolutely necessary to do a thorough research and carefully choose your keywords.
Alas, your competition might have the same idea as you. That means that apart from keyword research, you need to carry out competitor analysis and realistically assess your prospects. In case you are not versed in the ways of competitor analysis, you can outsource this task to SEO agencies. It is an extra cost, but one that is well-justified.
This stage of the process has another important stop— technical analysis. Namely, it is best to carry out a technical audit of your website. This is meant to evaluate its SEO-friendliness and reveal how much potential there is for improvement. Moreover, it uncovers technical deficiencies and errors that need to be corrected, as well as on-site and off-site activities that bring about the boost in ranking.
You pay for these tweaks and that is fine: they are likely to send positive signals to search engines. That being said, they are not created equal. Some modifications may not be even worth the effort and money put into them. So, try not to make any missteps when it comes to prioritization. Also, do not bother with black-hat SEO tactics. You could invoke harsh penalties that lay waste to your SEO efforts.
On Top Of The Numbers Game
There is no need to overpay anything, even if the other party is reputable and top-notch. So, make sure the costs of initial set up are not overblown. Additional payments from that point out should be linked to concrete milestones and results-based progress.
When prioritizing traffic gains, I would avoid fixed monthly fees that traditional SEO service providers employ. A monthly retainer of $750 is on the cheaper side of the spectrum (we are talking about the agencies) and a realistic price for a small business website. Nevertheless, these recurring costs amount to $9,000 annually.
E-commerce sites would pay substantially more— around $60,000. Furthermore, independent or in-house SEO experts have the average salary of over $40,000 and some of them earn well beyond $60,000. One exception to the rule of avoiding fixed payment schemes is if you merely want to improve your overall ranking (which stems from a variety of keywords) instead of elevating just the top-performing keywords.
Short of that scenario, we recommend the pay-for-performance payment scheme. It is usually centered on several (four to five) keywords. How much you are charged hinges on ranking, keyword difficulty, and your business case. You might even be able to find services that you pay for only if you rank on the first page. Otherwise, you pay for each keyword and ranking bracket you advance through.
Finally, once you make sure that SEO agency's payment model suits yours, check if there are additional benefits such as free cancelation, 24/7 support, free consultancy, etc. Try to look beyond immediate avail and set your eyes on the horizon of long-term benefits. It is time to get the most bang for your buck!
To take your SEO game to the next level, stick to pay-for-performance approach that maximizes exposure without blowing the budget. Strive to pay only for the results you attain— initial setup, the ranking improvements for keywords, competitor audit, and keyword research, as well as off-page and on-page fine-tuning. Always make educated decisions in the best interest of your brand.
Advance by leaps and bound toward the coveted forefront of SERPs and tap into massive traffic.