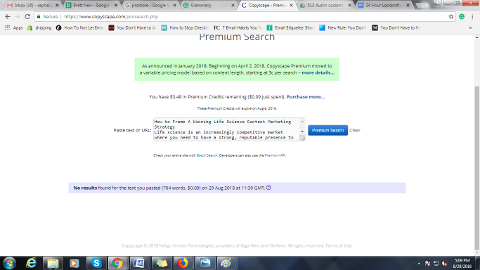 Life science is an increasingly competitive market where you need to have a strong, reputable presence to stand out from the crowd. This is where the power of content comes into the picture.
Good content can go a long way in building trust with the scientific target audience while turning them into advocates in the long term.
However, it is challenging for businesses to formulate effective content marketing strategies that can attract crowds of prospects to their business. Here is how you can frame a winning life science content marketing strategy.
Plan the Content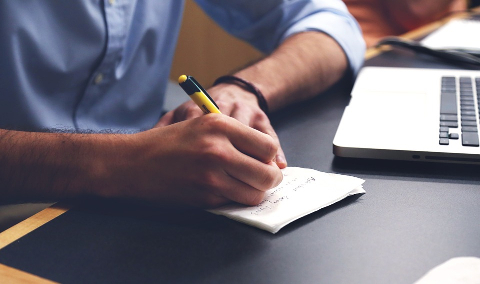 It is possible for the content to be patchy, confusingly off-brand. Sometimes you unknowingly violate the regulatory requirements that later cause an issue. This is why planning ahead is important. Schedule the content in advance so that you can easily uphold consistency and quality over time. Here are some effective content planning tips to consider.
Determine Your Ideal Prospect
Researching your audience is the first step in effective planning. Figure out what do your ideal prospects want and mine the questions asked by your current customers and trending topics in industry publications. Also, look for topics from some online discussion groups or competitor and keyword research.
Research Keywords
Once you figure out your target audience, create a list of narrow and broad keywords to target. This is where SEO comes to play, and with the right SEO method, you will be able to be visible on the top search results.
For instance, who has an interest in knowing the potential of gene manipulation may use keywords like gene editing while searching? However, someone who is involved in the industry and interested in buying might search for something like "crispr cas9 protein."
Understand Your Competitor's Approach
Researching the quantity and frequency of content produced by your competitors may help you create a better strategy. You can look for something that is helping your competitor gain more attention. Thinking an alternative of what they are offering may help you capture a large portion of their audience.
Analyze Your Capacity
Find out how many hours can you invest in content production. Also, gauge the skills and expertise your team has.
Capacity analysis is the process of modeling the capacity of infrastructure, facilities, processes, services and machines. Capacity is the maximum output of an item based on its design or constraints such as available resources. Knowing these things can help you set a practically attainable goal for your business.
Multiply Your Baseline Capacity
Several ways are out there to help you increase the content production baseline capacity. However, methods like batching, repurposing, and outsourcing can greatly impact your production.
Batching or Grouping the Tasks
Clumping the tasks together can significantly amplify your output. If you have to create 7 blog posts for your audience in a week, you can get it done in advance. Then you can edit the blogs and prepare them for publication. This way you will be more efficient.
Repurpose or Reuse the Content in Different Formats
You can get in front of more people by repurposing your content to create a presence on multiple platforms. This way, you will cut out extra time used in creating new content. Reuse your core content in different formats and mediums.
For instance, you can snip sentences from a long, in-depth article to use it as a post on Twitter, Facebook, or Instagram along with an eye-catching graphic. You can even curate a podcast episode, a video, or email series around the topic of your article.
Outsource Freelancers
Outsourcing is a great option to boost your capacity while saving a lot of time for accomplishing other marketing goals. You can either hire some reliable freelancers or find an agency that is efficient enough to deliver the content you want.
Individual freelancers can be hard to find and manage, but it will be a less-expensive option than hiring an agency. However, employing an agency can take tremendous hassle off your plate.
Promote the Content
Unless you have a great promoting strategy in place, even the best content might not get you the desired traffic. Promoting content is equally important as content creation.
Dozens of tactics are out there to increase the shares of content online. But unless you have something valuable to the audience, nothing is going to work. A reader will share content to other only if it looks good. So, focus on producing content that selflessly provides value to the audience to maximize your shareability.
Paid promotion can also be a sound investment for bringing people to your content. Along with content marketing, focus on boosting your SEO with some expert SEO strategies to improve your search engine rankings.