Marketing is substantial for any business, but for a startup, it's even more important. Until and unless people know about your services or products, they will not be ready to invest in it.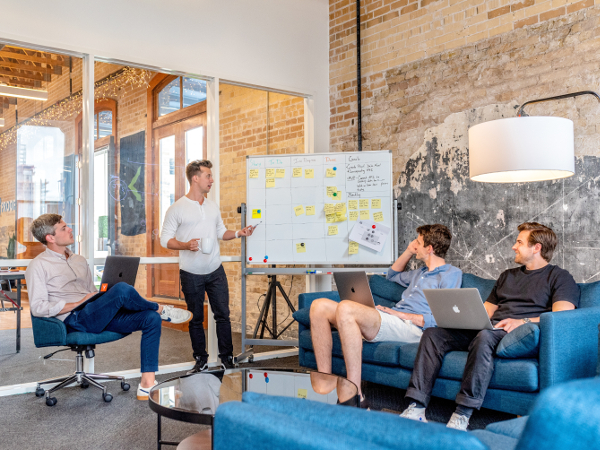 Once your business grows and expands, attracting thousand of customers will not be so challenging, but in the initial stages prioritizing different marketing strategies is a necessity. Here we will discuss ten essential marketing tips for newly founded startups, so having a steady stream of sales in your pipeline doesn't get tough and your startup can flourish like anything.
Tip 1: Lay emphasis on customer experience: Many startups fail because they do not pay attention to their customers needs and complaints. Always strive to keep the customers happy. Offer goodies or say thank you (There are million ways of doing it) so they come back to you and spread your company name through word of mouth. Address complaints quickly and take your customers feedback seriously.
Tip 2: Send emails: Many startups use this strategy only for marketing purpose. Well, the key thing to remember here is that you must diversify your emails with the content that is not commercial. Offer how to articles, infographics and video content. Ask people to subscribe to your newsletters and do not send just advertorial emails, else subscribers may opt out of your newsletters.
Tip 3: Start blogging: You should have a blog that should be powered by a robust content strategy. A blog can generate traffic to your website and also attract organic search traffic to your website. If your blog is valuable and worth reading then search engines can rank your blog at the top of search results.
Tip 4: SEO is vital: Make sure to have a website that is designed as per the SEO principles. Your potential customers should be able to see your website. Your company should be on top of the search engines or it should at least be on the first page of Google. SEO will help in that so potential customers can know you.
Tip 5: Use social media: About 2.4 billion people are on social media websites. If you are on social media channels and posting great content daily, people will notice you and share your content provided it's worth their time. Engaging and relevant content will attract people to follow you, like, comment and share your content. Thus, more people can reach your business.
Tip 6: Paid search advertising: With paid search advertising like Bing Ads and Google Adwords, you can buy laser targeted traffic from the search engines. Your custom ads can be seen in the search results when someone will search with keywords related to your business. If people click on your ad you can expect leads. If no one clicks, you will not be charged for it. Make a compelling ad so people take action after clicking on your ad.
Tip 7: Submit your startup: Submit your startup on directories that are popular. Most of these directories are free and give your startup a lot of exposure where you can connect with other startups and people. You can promote your business and also get access to raising funds and investors. Things become smooth when you register your startup with popular startup directories.
Tip 8: Sponsor an event: Sponsoring an event locally can help you get prospects. You just have to pay a small amount to the event organizer and promote your business using booths, signs, stationery and other marketing material. It will benefit your business as well as the organizer.
Tip 9: Network: Networking is an important way to let people know about your startup. Use online and offline networking platforms. If you can afford a full time PR professional for this then hire someone for networking. You can also hire a Digital PR agency to do work for you from marketing to promotion and give results.
Tip 10: Don't just sell, but engage: Last, but not the least, always take efforts to engage the buyer. Participate in discussions which are not just around the business. Join communities and engage in discussions. Leave encouraging comments and build brand trust by showing support. Hence, you will gain your audience attention and they will remember you when they look for a related product or service that you offer.