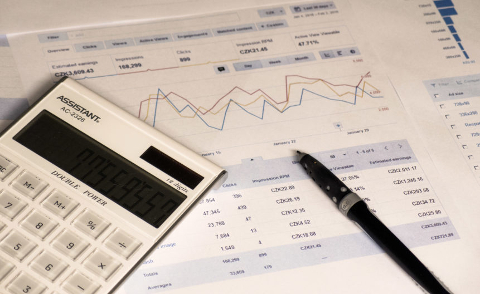 SEO should be an ongoing deliberate effort to find new opportunities for creating high-quality content,to expand your audience reach in significant ways and improve the overall performance of your site on search engines. It is why most experts will recommend employing the use of different SEO tools to complement your optimisation efforts for better results.
Unfortunately, many of the best SEO tools on the market are expensive to manage, and for website owners working on a strict budget, it can be a turn-off. It is quite a shame to see website owners overlook the importance of SEO simply out of budget constraints, which is why this article compiles the top six free SEO tools that even professional webmasters use:
Google Analytics
Google Analytics helps you understand your organic traffic by generating insightful SEO data which helps you better understand your visitors and how they interact with your site
You can use it to monitor your organic traffic performance, analysing where they are from, which content they are most intrigued by, and how much more of your content they are willing to consume,depending on the bounce rates you realise for your content. All this renders you able to compare to past performance as well as with your competitor's performance.
This free SEO tool may be basic but is by far resourceful as matters to audience analysis, competitor analysis and overall website audit.
Screaming Frog Spider
The Screaming Frog Spider is a crawler that tries to find every page and asset on your website, reviewing it for a couple of issues and extracting relevant data about it.
Although the Screaming Frog Spider is a freemium tool, you can conduct a free site audit of up to 500 URLs using the free version. The tool helps account for website issues that could be detrimental to the SERP of your site, for example, broken links, unnecessary redirects, server errors, checking through https and HTTP protocols, external links and status codes, among others.
The analytical report you generate from this tool will help you to better your SEO strategy, not to mention, fix all the issues threatening the success of your SEO campaign.
Google Search Console
Formerly known as Webmaster tools, the Google Search Console allows you to control and monitor how Google sees your website. With this tool, you can feed Google with information from your web pages from which you want it you display on search results, along with analysing which search terms are driving traffic from Google to your website.
The tool can also let you know of errors that may be blocking Google bots from correctly indexing your site. Google Search Console implements a well-thought-out look at crawling, indexation and optimisation issues of your website, so you do not land into unmerited penalties by Google, which means you have access to an analytical report showing you your site errors and broken links.
The site indexing shows you how your audience interacts with your website in search results, for instance, what keywords you show up for, your rankings for those keywords and the click-through rates on your site's listing on SERP.
Google Keyword Planner
You will enjoy a keyword research tool for free if you capitalise on the Google Keyword Planner. This tool gives you unlimited access to information on keywords so you can address the issue of keyword search volume, local and industry-based search terms, get historical statistics on popular keywords, keyword competition, among others.
When using this tool, Google will return essential metrics that will guide your keyword strategy so that you can match up to your competition on SERP. Since the scope covered is broad, you will need to be specific in filtering out searches to your preference, say, location, or better still, come up with niche topics that will help with compartmentalising your keyword results.
Open Site Explorer
Experts on Serpbook.com, will tell you that comprehensive link analysis is fundamental to the success of any SEO campaign. The Open Site Explorer may be a freemium SEO tool, but the free version gives you a proper look at a full range of link analysis.
This tool is your go-to tool to trace down your backlinks, clearly pointing out which of your web pages is receiving the most links. With such analytics, you are better placed at developing higher quality content that matches the most linked-to copies.
Further, you can use this tool for competitor analysis, to check out the link structures of your competitors' websites, then you can mirror a concept of two from them.
Yoast
While Yoast is a WordPress SEO plugin, most webmasters use this tool for optimising content. The SEO tool has a user-friendly interface that gives website owners access to vital information on how best to structure their content in regards to SEO.
Using this tool, you can concentrate on keyword distribution within your copy, improving the readability of your work, filling in meta descriptions, optimising images, among others. This tool is a terrific one because it has guides that help you in streamlining your copy for SEO, making it suitable even for beginners.