When most online marketers and website owners approach website optimization, they have a clear strategy: "I'm going to find the most important keywords and I'll start targeting them from today on." That's one way to approach the issue, but it's not necessarily the most effective one.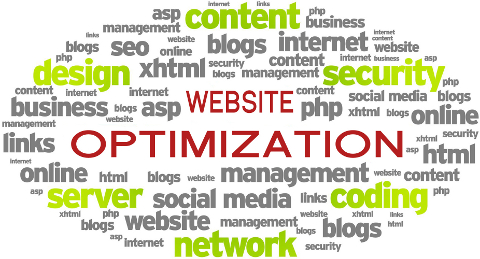 Website optimization is a long-term strategy. You have to expand your vision and plan in advance. In this article, we'll list 4 important SEO strategies that should jump your website on top of Google for a moderate-to-long amount of time.
Make a Plan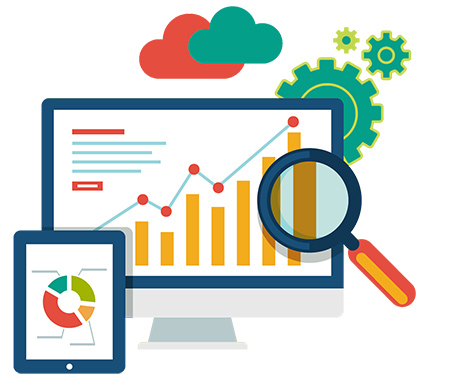 How are you going to approach your marketing? You need specific steps and milestones you want to reach within a given period of time. Here's one way you can strategize the development of your website.
Define Your Goal and Map It Out

By defining your goal, measuring your return on investment will be much easier. In case you want to reach a new market or grow your sales by 30 percent, you should start by mapping out what type of marketing you need in order to reach that. You could even split your big goal into smaller goals and take care of each one-by-one.

Plan Your Budget

When you allocate the budget for your website optimization, you should examine if advertising could really help you achieve your goals. Advertising can be hard to measure at first, and that's because you need to keep testing your campaigns until you find something that works.

When you find that campaign, you can scale it up until it stops working. Even so, don't think of advertising as a must. Instead, think if there are other things that you need to outsource in order to complete your SEO strategy.

Define Your Target Audience

You should start by creating a profile of your finest customer. Every time you create and distribute content, keep you "target persona" in mind. You want to satisfy his/her needs, and fix some of his/her problems.

Try Different Marketing Strategies

SEO is just one good way of generating traffic. However, there are countless more "areas" that should be carefully taken into consideration. And even though SEO is a broad term, you need to understand that everything's interconnected. If you post content on a different website (guest posting), you'll get direct traffic to your site and a useful backlink. Here are just a few examples of what you can do to optimize your website's performance:

Social media marketing (organic and paid)
Content marketing
E-mail marketing
Forum marketing
Traditional media buying
Online media buying

By pursuing more than just "strategy", you're making sure that your website's name keeps showing up over and over again. You will automatically win more backlinks that will eventually boost you in the SERPS.
Invest in the Right People and Tools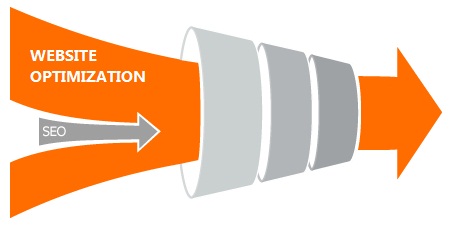 It's not only about targeting the right keywords. It's mainly about using them in high-quality content. Therefore, you'll need great writers to take care of that part. For example, an essay service could help you generate long-term valuable content. It's also about seeing which keywords and campaign characteristics bring you the most traffic, so you'll need to run tests and revise your strategy consistently.
You should really think about investing in several marketing tools that will have the potential to make your campaign really profitable:
Buzzsumo – A great digital tool that helps you gain insights about the latest trends on the web. It is a great tool in case you're dealing with content marketing and SEO.
Ahrefs – Here's an all-in-one SEO tool. You can track and measure every aspect of your marketing campaign, like keyword performance and social metrics. You can even do your keyword research while measuring your keyword position.
Ditch All Unethical Practices
Keyword-spamming meta tags, doorway pages, paid links, and other unethical practices may work in the short run. You might see your site ranked on the first page today. On the long run, however, they cause much more damage than good, as they'll get your website blacklisted. In order to ensure that you don't use unethical marketing practices, you must first recognize how these practices look like. Here are three of black-hat practices you should stay away from:
Hidden Text – There are more ways in which you could use this method. The whole idea is placing a text or link that will only be seen by search engines, and never by humans.

One way you could go about it is to set your font size to zero while making the text white. As you're dealing with CSS, the text will appear off-screen.

Doorway Pages – These are pages that are created with the sole purpose spamming the index of a search engine. They're a bad practice, and they should always be avoided.

Link Farms – This method is commonly used by companies which only purpose is to increase their link popularity. A link farm can be described as a page which contains 100-200 links to different websites which are not relevant to the content of the site. Link farms are slowly being dismissed by search engines.
Target Striking Distance Keywords
Don't limit your campaign only to a few keywords. Instead, you should focus on secondary keywords like long-tail keywords. Even if you're not ranking them on the first page, boosting them to the second or third page of Google is still going to be beneficial to your website for a long, long time.
Moreover, if you decide that you want to step ahead of the competition and boost your secondary keywords for higher rankings, you can do that immediately, as you already have everything set up. What you now need to do is build more backlinks towards those pages, promote your content better, and stay consistent with your efforts.
Conclusion
Website optimization, SEO, content marketing, social media marketing – these are all powerful marketing strategies that should be leveraged for a long-term stability in traffic. Please understand that everything you're going to do will take time. You'll fail, you'll lose money, and you'll want to give up. Remember that you're only doing what the rest are doing: giving up when success is close.