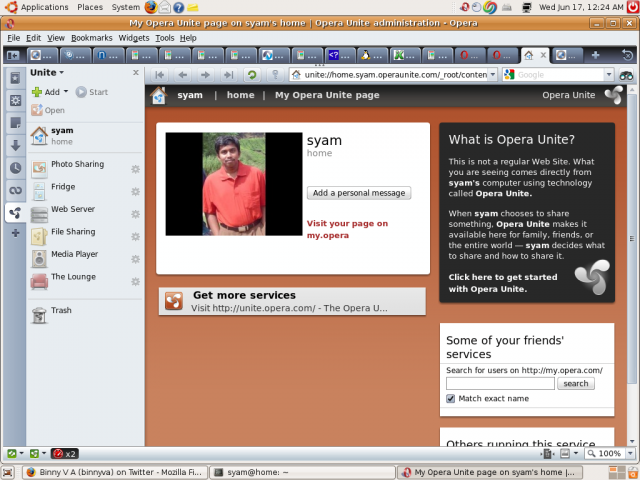 Go to Opera labs, download new Opera 10 and enable new features from status bar. Besides Opera Unite, which enables users to convert their browser into a web server and share data, two other features available are, Opera link and Opera Turbo.
Opera link allows you to synchronize your bookmarks, Speed Dial entries, notes and other useful browser information, so they are available to you wherever you go.
Opera Turbo is a server-side optimization and compression technology that speeds up data transfer and reduces the amount of data that needs to be downloaded in order to view the page by up to 80%.
Related links