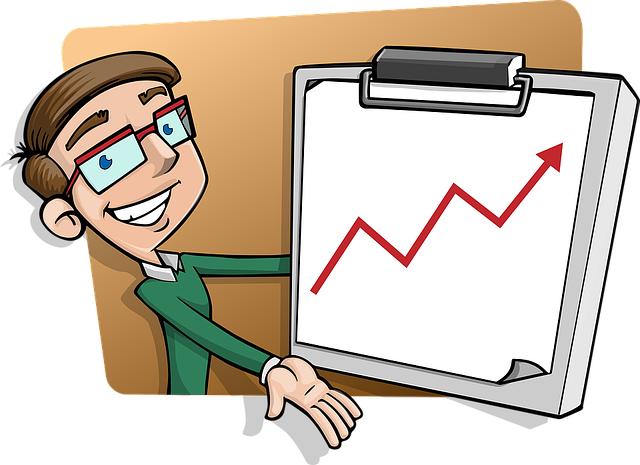 Facebook is one of the few platforms that offer both individuals and business owners with an excellent variety of targeting options for advertising. Picking from the rich assortment of options can be a bit confusing, from pixel targeting to behavioral tracking and so on.
When it comes to Facebook, there's no one-size-fits-all recommendation for ads success. As such, people get confused when confronted with the challenge of getting their ads to the exact audience(s) on Facebook.
However, we found that the pros always watch out for specific elements when dealing with Facebook ads. These elements are ultimately a list of place-markers and way-pointers that can tell you whether or not your ad is edging success.
Why Advertise On Facebook?
Facebook is one of the greatest social media advertising giants of all-time. As such, any pioneering business owner must worry about the success of their ads on Facebook, especially, as well as other platforms.
Secondly, Facebook offers one of the cheapest options for advertising online. The company also provides effortless tracking support for all kinds of ads. Facebook makes tracking your online advertisements simple. On top of that, the tracking preferences are personalizable.
With Facebook, you are given a lot more flexibility in terms of control over your ads. However, it is crucial to be guided about how and what you do with all that control. Being unacquainted with essential Facebook-ads technical knowhow can see all your efforts and resources go down the pipe. Meanwhile, such invaluable knowledge can rapidly produce sales results for even the smallest businesses.
For success with Facebook ads, you must be conversant with the essentials. Here are five sure-fire Facebook fast-tracking secrets that can help you run successful Facebook ad campaigns.
But first, let us check out some of the things you shouldn't do.
Things You Shouldn't Do!
Do Not Pay For Likes! : In a bid to fast-track Ads' success, you may be tempted to buy likes. Even though promoting your page might be one of your goals, the truth is, buying Facebook likes doesn't help the success of your ads.

Do Not Share Links Randomly: While you may think that randomly spreading your links will win you more audience, you may quickly get penalized for spamming.

Don't Ignore Pictures: Don't just randomly source for any pictures for your campaign. Instead, try to find quality HD pictures as they are more attractive and compelling.
Let us now get acquainted with some of the things you can do instead.
5 Simple Steps To Fast-Track Your Ads Success On Facebook
Make Smart Simple CTAs: With Facebook, less is more. Users are usually in a hurry to check out the next notification. As such, you must make the most of the few seconds of their attention that you have. The best way to go is usually with a smart, simple CTA.

Most successful Facebook ads are usually minimalist and clear about the actions that prospects should take. This makes it easier for viewers to spot the key points and quickly decide; there's no wasting of time for you both.

There are mainly two kinds of ads; the first, to engage the audience's attention, and the other, to drive a direct action (say sales, lead, app install, etc.).

Upon perfecting the art, you can design ads that are capable of meeting both needs. In most cases, however, it is much easier to focus on one.

Facebook campaigns that have CTAs related to content consumption is a smart way to go, especially for campaigns on creating brand awareness.

Re-strategize Your Targeting: Targeting helps you to reach out, and strategically place leads with people who are interested in the products you're offering.

Even if you do not get buying actions from some of the people that will view your targeted ads, their views will help boost the Ad. This will make the ad more popular with those who are interested in your product.

Facebook offers you a small code that you can insert on your site. You can also embed this code on your pages that bear your product offerings. You can integrate this link almost anywhere that is suitable. This freedom to flexibility with your link makes targeting a lot much more comfortable.

Share Your Links Appropriately: Facebook offers you two unique options with which you can share your ad'sad's links.

Direct Upload: This method allows you to upload images on Facebook directly and also include your link within the captions.
Format Link: This method allows you to incorporate the link into a Facebook message. This method enables the link to appear whenever a user hovers over the image. Also, the link will be followed by your description of the article.

The two methods are very effective, depending on how and where you employ them. However, generally, the second option is more of a go-to choice for most cases. Facebook research shows that users give more attention to ads posted in the Format Link style.

Keep It Brief: Generally, long ads are too tasking to read through until the end. If you are looking to get the viewer's attention and action, the better option is to keep things brief. Let your audience be able to make your point at a glance. Longer ads don't necessarily mean more attention or more money, at least not on Facebook.

Keeping your work between fifty to eighty words has proven to make more coverage and response. You can employ the expert help of Online Writers Rating to help you get across to more audiences.

Bearing in mind that it is essential to keep things simple, also try to use general terms more often. Except your ad is specifically directed to a specific niche, it is better to use words that can be understood on by a wider audience. Also, try not to write jargon; your writing and message should be as clear as the wind.

If your post includes visual content, make sure that it is eye-catching. Don't try to save more on any aspect of your content's quality; else, you'll likely end up paying twice as much.

Here are some useful tips to follow:

Use high-quality pictures.
Don't be shy to integrate gifs, animations, short videos, memes, and so on (depending on your kind of content/audience). At the same time, don't overload the post.
Have an excellent blend of text message and beautiful/compelling images and screenshots relevant to your post.

Always Use The More Suitable Campaign Option: With Facebook, you have access to an array of campaign styles. While most will randomly select anyone, it is better to be intentional about your choice.

Two main methods can make for excellent interaction with your audience and also has a minimal cost.

Clicks or Traffic: This method is excellent if you are looking to get more users directed to your landing page. Also, this method allows you to optimize costs by using a CPC Ads model.
Engagement: This method is ideal if you're seeking to corner your audience into a more extended form of engagement. The technique is achievable by pitching your Ad in such a way that you will get more views in terms of comments and reactions, reposting, likes, dislikes, shares, etc.
To successfully pull off this technique, you must have an excellent disposition of attractive and compelling elements in your Ad. Use high-quality images also. Be creative. You can also include short videos to your post; it is effective for getting the viewer's attention.
As a rule of the norm, you should always keep up to date with relevant Facebook policies, especially concerning advertisements.
Conclusion: For the best outcome, before launching your campaign, reexamine your intended result. What do you want your audience to do? Do you want them to engage more or take action? Think more from the perspective of your intended audience. Also, you can consider making more similar ads so that you can spread them across multiple audiences.