Guest blogging is constructive and helps your website to drive quality traffic and conversions if done professionally. The most widespread tactics include relevant link building and building consciousness related to your brand via guest posts. It means that you need to churn out quality content for the guest posts. Then, it is not that easy to write 100-1500 words guest blogs, submit wherever you like, and wait for positive results. No, it is not that simple. To make sure that your posts earn traffic, you need to come up with a foolproof content marketing strategy. It calls for your time, effort, and shortcut methods are not the solution to quality SEO.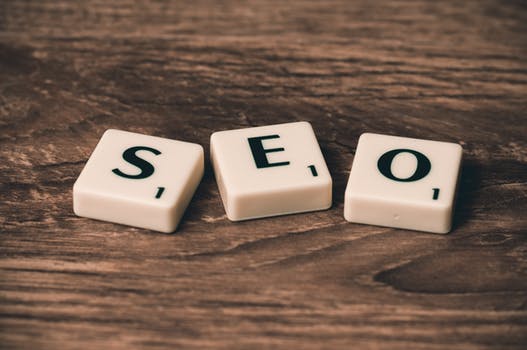 According to an article published on huffpost.com, while writing a quality guest post and publish on authority sites, you attract adequate traffic, receive increased views on your business website, your website content, and of course your products/services. In this article, we are going to discuss some of the best guest blogging techniques and make the most out of the same for improving your website SEO.
First, understand your guest blogging goals
Before you even start, your initial job is to determine what your business goal for guest blogging is. It makes sense, right? Knowing your goal in advance is imperative in figuring out the right type of blog topics to choose and write and finally to submit on authority platforms. Usually, there are three key goals to achieve when you guest blog. These are:
Placing your brand as an authority and as a distinguished name in your niche industry.
Gaining the required exposure or traffic back to your business website.
Creating quality backlinks to your business website.
With the right type of content published, you can expect to achieve all of these three things. When you are looking to achieve these goals, then you will need to discover blogs with a good-sized audience and high engagement levels. Again, when you are simply looking to achieve backlinks, then you need to identify blogs with powerful root domain authority. There is a way to check this free of cost with SEOmoz toolbar or similar ones. Understanding your goals in advance would let you figure out which of the blogs would be perfect or best for you to choose, then write, and submit content on those platforms.
Write a persuasive pitch
Guest blogging is not simple. You cannot decide it overnight, start writing and get the content published just like that. You should first write a compelling pitch and seek support for guest blogging on any authority site. Take some time out of your busy schedule and research the website. Once you are done, next pitch saying why blog topic matters. You can add a couple of subjects too. Mention while pitching what you will like to add to the post. Talk about in your pitch how your post is unique, not something that people already know. Keep away from duplication of content that previously exists online or a subject that is too commonplace. If you have any questions related to guest blogging, you can visit platforms like Online Marketing Agency or similar ones.
When you seek support, start writing on topics that would boost traffic and your post will attract readers. Do your research on the best topics, quality, and not a huge number of posts each week. Take your time. You can write one to two 1000-word guest blog in a week. There is no need to rush. It is important to drive traffic and improve SEO for your business website. That is what matters.
Read blogs of prolific guest bloggers
Start to research some of the prolific guest bloggers in your niche industry. Yes, it will take some time. Give that time because there is no need to hurry. If you read the quality blogs in the SEO industry, you will come across names such as Gregory Ciotti, Marcus Sheridan, Neil Patel, Leo Widrich, Danny Iny, and many more. You can search by prolific guest bloggers or guest post by and the name on Google. Google will show all the relevant results.
Once you are through with the research, take some time to read the blog of these talented bloggers. Try to understand their level or depth of research, choice of topics, writing style, use of keywords, covering the subject in-depth, and things like that. It is not something impossible. You will see that these eminent bloggers use much data and numbers to corroborate their points. You should do the same to attract quality traffic to your guest post and boost SEO. These little things matter when it comes to guest posting today.
Understand the blog content
It is imperative to understand your targeted audience before writing a guest post. It is not just about the relevant keywords you researched when looking for guest blogging opportunities. There is more to it than it meets your eyes. The authority sites you choose and write for them, first understand what most of the blogs are meant for. Are they for a mature audience or beginners or targeting teens? Write accordingly.
If you are catering to a B2B audience, then write for businesses alone and not consumers. What content you like to write, how-to guides, generic topics, something very specific and elaborate, or tutorials. Or your audience likes to read listicles?
Figure out whether the bloggers are doing well or not
When a blog might have guest posts, the real point is to understand whether the guest bloggers doing well or not. Are the posts on the platform attracting enough comments, likes, and social shares? If not, then unfollow such guest bloggers. A couple of websites may accept guest posts, but when the targeted audience is solely tuning in for the owner of the blog, then you might not perform well on such a platform when your business goal is to build authority or attracting quality traffic to your business website.
Conclusion
You need to research well on the authority sites and then start guest blogging. Choose unique and useful topics that pique audience interest. Write on fresh topics, add a new perspective, and attract readers from the guest blogging community.