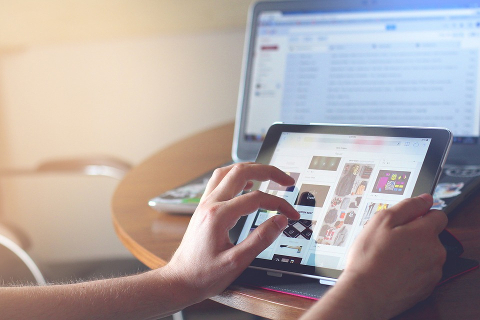 Your website is your online business card, salesman, and store 24 hours a day, seven days a week. If you think that the time has come to redesign it because it doesn't perform the way it used to, you need to consider a lot of things. Apart from the design, for example, you have to ensure it functions well and loads fast.
In this article, let's go over a successful website redesign process to make sure your business card/salesman/store gets the upgrade it really needs.
Step 1. Do your Research and Set Particular Expectations
The process of redesign begins long before the actual design work. For example, a new website should have a new core message to the customers. This message cannot be the same as the services provided by the company. For example, if the company does "marketing services," the core message shouldn't be "we deliver marketing services."
Just imagine how many marketing agencies out there use the same message. Don't you want to stand out? So, to avoid being lost in the sea of other businesses and help visitors memorize you, find something unique about your company.
In addition to the core message, the designer who performs the process should be provided with lots of other materials that will guide their effort. They include:
Logos, fonts, colors
Other websites that you find appealing
Primary objective (i.e., user conversion)
After you've done this list, you need to set specific goals that you would like to achieve with the redesign. Make sure your goals are measurable to make sure you can determine how well the new version performs. For example, the goals can be:
Increase user conversion by 30 percent
Increase the customer base by 15 percent
Step 2. Design
Now, it's time to switch to the actual design. If you're using a web design agency, their ideas must be based on your research and strategic thinking. If you call an agency before you've done the research, you are more likely to end up wasting your time and money.
For example, let's talk a bit about the homepage. It is often the first page the visitors see, so it needs to be concise, clear, and tell them how your business can help. Given that an average Internet user spends about 15 seconds on a website, you have a limited time to convince them that your business is worth it.
You've your research and found that one of the most common mistakes is trying to fit too much information onto the homepage, so you want it to be as simple as it can possibly be. Other important considerations for optimizing the homepage include:
Intuitive navigational aids
Social media links and blog posts
Personas for site visitors
The rest of the site typically builds out the message from the homepage.
Another important part of the redesign is the content. We know that Google as well as the visitors love fresh and useful content, so it's critical that your redesign plan pays close attention to a content strategy. If you feel that your current design doesn't allow to get maximum benefits from the content, feel free to inform the designer.
For example, if your site doesn't have a blog, you need to create one because blogging can increase the visitation by as much as 55 percent.
If the main goal of the website is to improve conversion rates, you should focus your attention on the use of landing pages and calls-to-action (CTA's). For example, the CTAs are those buttons that try to convince the visitors to take a particular action (i.e., convert). After clicking on the CTAs, the visitors will end up on the landing page of your website.
A landing page is a page that lacks distractions and focuses the attention of a visitor on a form that asks them to provide certain information about themselves.
Remember: your visitors should find a design that doesn't require them to spend a lot of time clicking around to find what they came for. First and foremost, your website is a selling tool, not an art or a science project.
Step 3. Launch
Although this is the final part of the redesign, it doesn't mean that you should start to celebrate right away. During this stage, you should check a number of critical things to ensure your new design is the one you wanted:
Does the final design differ significantly from the mock-ups?
Does everything function as required?
Is the website optimized for mobile viewers?
Does it load fast?
Useful Website Redesign Tools
The Secret of a Successful Redesign
The main secret of a successful website redesign is to be focused on the customers. They are the people who will be using it, so their experience should be tailored to their needs. By prioritizing this, you're focusing the redesign effort on creating value, which is something people are looking for in brands.