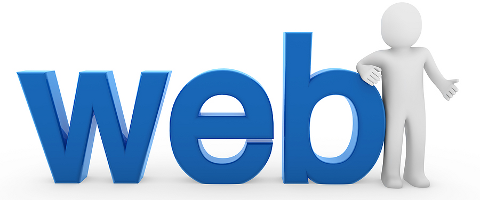 ThruSocial's Business model
Launched early May, thruSocial hopes to empower local business by allowing them to create their own social networking campaigns which the company disseminates through social networking services like Facebook and Twitter. Thrusocial also has its own deals site, thrupons.com
The company's founder, Karel Baloun, created thruSocial in an effort to redefine the benefits of coupons, not just to the customer, but to the business owner. ThruSocial bills through subscription, a modest $35 a month which allows a business unlimited coupon creation. To aid with this, thruSocial offers custom templates so subscribers can fit out their Facebook page. It's a neat tie in to Karel's other enterprise, a Facebook application called I2we, of which he is the founder. But more importantly, it touches on a problem that may arise in the long-term survivability of the Groupon model.
Big Money Burnout
Groupon's profits are huge. By requiring a 50 percent discount and then taking 50 percent of the sales, business owners who get into Groupon are not always satisfied. Of course, the majority seem happy enough to take a hit for the sake of advertising, but there are others who are left with bare cupboards.
The model is successful enough to attract clones, not in the least of which is 'Google Offers' rising out of the ashes of the failed attempt by the Internet giant to acquire Groupon back in January for $6 billion, but if the vendors aren't coming back for more, then the longevity of the model may be in question.
At least that's what Karel and thruSocial are banking on. Whereas the Groupon model makes Groupon rich, thruSocial hope to bring more benefits to the vendor and customers. But is giving more control to the business owners going to pay off, or will subscribers eventually tire of the fees and feel they can strike out on their own, directly targeting their social media followers.
Facebook's hat in the Ring
Interestingly, Karel's ex-employer Facebook is moving into the deals industry as it begins trials in five U.S. States. Not necessarily a direct competitor to Groupon or thruSocial, Facebooks offers are not all about discounts, but rather tapping into the established friends networks and linking up with Facebook Places to offer interesting products and experiences that might otherwise not be available.
The trials will be held in Atlanta, Dallas, Austin, San Diego and San Francisco. Facebook has already made their intentions in 2011 clear when they acquired Rel8tion back in January, a start up in Seattle. Rel8tion was working on a demographic profile system that would match a location to relevant advertisements.
This technology may or may not be playing a role in the Facebook trial, but what is clear is that Facebook's ability to access and then leverage a vast network of users is a tasty proposition to any business owner.