Web Browser
Featured Articles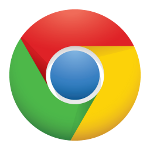 In February of 2011, Chrome had achieved a 10% market share, nearly doubling their consumer usage in just one-year's time. In fact, of all the web browsers Chrome is the only one that is consistently seeing steady user increases and has been for two years now. Then, by August of this year, Google chrome announced that they had quickly reached 30 million users, placing them in an elite group of one of the top three web browsers worldwide. While Internet Explorer and Firefox are still said to be in the lead, the gap is closing quickly and many people are curious about how they achieved such a high percentage of the market share so quickly.
Continue reading How Google Chrome Achieved Such a High Market Share so Fast
Cross Browser compatibility is the bane of website designers!
Read Understanding Cross Browser Compatibility in Website Design
Meet RockMelt, the social networking browser.