Social Media Optimization
Social Media Optimization
Featured Articles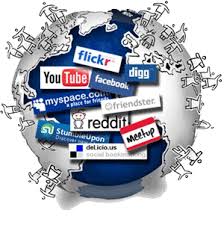 Facebook, Instagram or any other social media channel will enable you to drive your social followers to your site but you will need to meet the requirements of the social algorithms. Driving traffic from your Facebook posts will need you to follow the social media algorithm-friendly ideas. This will ensure that your content is visible to the users.
To make your content seen, you will need to avoid a few ideas and follow some. You will come across several blogs and articles that will tell you about the things that you should do but rarely they will tell about things to avoid so that you satisfy the needs of the algorithms.
Continue reading Social Media Algorithms to Know and Adapt To Drive More Traffic
The importance of maintaining a Facebook page for the benefit of creating a personal rapport with people.
Read Ensure That Your Restaurant Always Has A Full House With Facebook!
2013 is the year where you are expected to embrace new standards.
Read 2013 Trends: Must-haves for a Popular Website
Search Engine Optimization techniques to promote your website and business.
Read Importance of Organic SEO for your Business
Optimization using videos has already taken its rightful place in the social network, enjoying popularity with its millions of users.Videos on the go make your search smoother.
Read SEO Friendly Social Media
Recent Posts