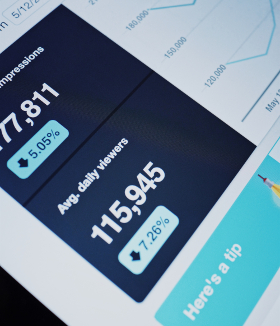 There are so many situations in which bloggers create really good content and do not get the traffic they deserve. This is because competition is nowadays so much higher than it used to be in practically all industries. Bloggers now need to learn about specific growth tactics based on their niche, like growing traffic for travel blogs. However, this does not mean there are no strategies that can be used by all and that are quite fast to implement. This is what we will focus on below.
Pick Topics That Attract Traffic
Whenever a topic is dull, traffic does not come in. This is why you need to find out what people actually want to read. Tools like Google Trends and even Feedly can help you to see what is now in demand. The best thing that you can do is to blog about topics people really want to learn more about. It is always a lot easier to grow traffic when there are many that want to read as opposed to writing about something that is so specific that just a handful of individuals look for the information.
Carefully Draft Headlines
Your headline is the thing that people see in search engines. It is what is really important for attracting traffic. Unfortunately, most headlines out there, even those for really good articles, are not attractive. It is a very good thing to draft several headlines and choose one that is actionable while also clearly stating why someone would click in a search engine.
Create Good Graphics
In so many cases a really good graphic is all that is needed to make a person want to read more. Our brain craves visual content. Human attention span is much lower than what many think. This is why images and videos work so well on social platforms like Facebook, Instagram and Twitter. Adding visuals like infographics, videos, memes and comics can do wonders in retaining visitor attention. You should give them a try, especially since it is easier than ever to create good graphics for your blog.
Improve Loading Times
Loading time is a rather important search engine ranking factor. This is because internet users expect pages to load in around 2-3 seconds. If this does not happen, it is common for the visitor to simply leave and look for another page to visit. Make sure that you remove all plugins you do not actually use and compress all blog images. Also, seriously consider using a content delivery network.
Thoughtfully Respond To Blog Comments
One thing that few people consider is the fact that when you respond to comments, you get more words on the page. This is quite great from an SEO point of view and you can actually get a higher ranking because of it. At the same time, when you write really good answers to comments, you engage your audience, which is what you want to do anyway if you want repeat traffic. When you thoughtfully respond to blog comments, you can even take advantage of the negative comments to build authority.