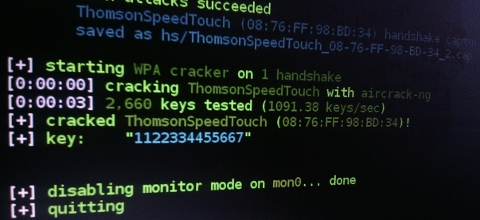 It's risky out there in the cyber world. Sophisticated hackers and fraudsters are working around the clock to sneak into networks and steal valuable data and digital assets. Can the network you're responsible for stand up to the challenge? You never know how secure a network is until it is attacked. An enterprise needs someone with knowledge about the way hackers think and operate to stay one step ahead of the game. IT experts have learned that white-hat hackers can be their greatest allies.
Many enterprises have turned to penetration testing in order to get a clear picture of the true vulnerabilities that exist within a network. A team of engineers can conduct controlled security attacks to provide an enterprise with a real-time analysis of how a network performs when it's targeted. The findings can help network administrators and IT security officers develop better strategies for thwarting real attacks and protecting sensitive information. You can think of a penetration test as an ethical hack that can help you identify weaknesses before they are exploited by criminals. Does penetration testing sound like something that could help your enterprise stay protected against sophisticated threats? Start doing some research that will help you make penetration testing an effective part of your enterprise's security measures.
How Penetration Testing Works
The great thing about penetration testing is that companies that provide the service can personalize the testing experience to fit specific enterprises. A skilled team will be able to:
Create a set of multiple attack vectors that can be explored against the same target. This mimics an actual attack in the most realistic way.
Identify vulnerabilities that may be difficult or impossible to detect using scanning software.
Offer an assessment of the magnitude of the impact a breach would have on business and operational systems.
Test the ability of the network defenders that are in place to detect and respond to the attacks.
Offer solutions for new security controls that can protect detected weak points going forward.
How to Pick a Penetration Testing Team
Not every company that offers penetration testing can provide the same benefits. There are some important points to consider before settling on a testing firm. A company that performs penetration testing is only as good as its security testing team. Have members of the team held high-level positions in IT security firms in the past? What is the expertise level of the key members of the team? These are both important questions to consider. It is also important to do some research into a company's reputation.
One last factor to consider is whether or not a testing company provides actionable and prioritized recommendations to let you know what steps you need to take next in order to address your vulnerabilities. It's one thing to know what your vulnerabilities are but another to know what to do with them. Understanding the problems and the severity of impact is a large portion the battle when it comes to addressing weaknesses in cyber security.