Whether you'd like to do it as a hobby or plan to pursue a full-time career, blogging has a range of different benefits. People blog for a whole variety of different reasons from simply filling in spare time to promoting their businesses, and on a ton of different things – you can find blogs out there on everything from abstract art to pet budgies! So, why should you start a blog? Here are just some of the reasons.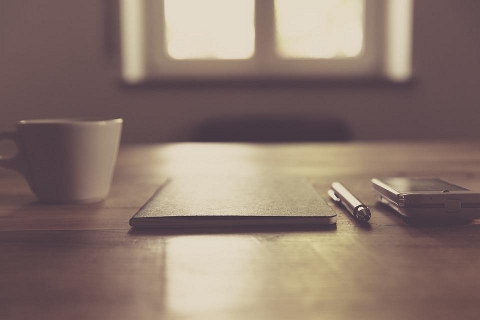 It's a Challenge
Anybody under the impression that blogging isn't a challenge has probably never tried it before. Sitting down and writing in and of itself can be quite challenging, and when you're a blogger you need to do that consistently – profitable bloggers often post multiple times a day!
Putting your ideas out there can be a great new challenge, and definitely one that you can handle. Many bloggers find that the challenge of coming up with new content for their blogs is one which helps them to grow both personally and professionally.
Learning New Things
Blogging is a massive learning curve for many people. In order to become a successful blogger, there are plenty of new things that you will need to learn, such as how to write engaging content, how to use social media marketing to promote this content and the difference between a catchy heading and a boring one.
The skills that you learn through starting a blog can come in handy, whether it be for future career ideas or helping your kids with their homework. More importantly, you can also learn a lot about yourself through writing, especially if you're considering setting up a lifestyle blog.
Become an Expert
Along with learning more about blogging techniques and social media sharing, blogging allows you to become an expert on a topic which you are passionate about. When you blog, you need to constantly be researching new ideas in order to come up with fresh content – no matter how passionate you are about a topic, there's always something new that you can learn about it!
By following your chosen topic closely for the benefit of your blog, you'll be able to establish yourself as an expert, which can lead to great business and career opportunities.
Connect with New People
Some people may think that blogging means living a solitary existence, but they're wrong – the blogosphere is actually a pretty social scene. When you blog, you get to share your thoughts and ideas with the world, and in return you can connect with others through blog comments, shares, and social media.
Not only that, but you'll also be able to connect with other bloggers which is not only a good way to make new friends, but can also help you to promote your blog through offering mutual support and strategies such as guest posting and mentions. Blogging gives you a huge opportunity to connect with and meet people who have similar interests to yourself.
If you started a blog today, what would motivate you to do it? Leave your response in the comments.