No matter a website is the key to the online world. But SEO is the key to success in that world. It makes you visible in the world of millions, and helps you to gain more targeted traffic to your website. Thus, it's vital to find a right SEO company. But, the SEO industry is not known its transparency and it can be difficult or say confusing for the business owners who are wondering just what exactly they will be receiving in return of their investment.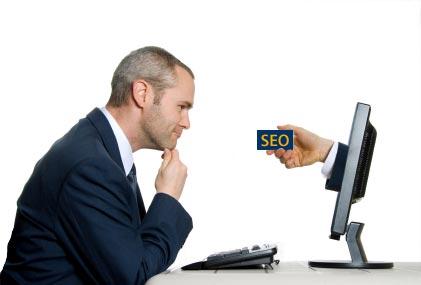 The SEO business has even attracted many cowboys who are implementing "black-hat" techniques that are against the policies of Google. So prior hiring any SEO company, you should make sure that your SEO will be done using "White Hat" techniques.
A Kansas City SEO company helped me to know every minute detail of SEO techniques and process. Through which I was able to decide which SEO company to go with. Explore such minute details I learnt:
Initially starting with question what kind of SEO works the company should be doing for your business?
It is really vital to know what precisely your SEO will be doing for your business and how they will be implementing things to gain measurable results. Be careful of the companies who offer you a guaranteed ranking, as it is not possible to guarantee a ranking with Google or any other particular sites.
On-site and Off Site SEO
SEO considers both factors i.e. on-site and other off-site. On-site requires analysis of your website. It includes looking at many factors such as the site structure, use of keywords, the sites content, page loading times and the HTML and CSS that the site is built with. Best on-site SEO work will benefit the end user and will also help to avoid any kind of technical "Gotchas" that are considered bad for search engines, as in duplicate content.
Off site SEO includes to add as many as possible back links to the websites. As each back link is considered a vote for our websites by search engines. Websites are given an authority score called Page Rank. Every time a site includes your link, it shares little bit of its page rank with you. All such incoming links are called back links.
To Follow or to Nofollow…
The links which don't carry any authority are one's which carry nofollow attribute that means search engines won't consider it as a back link. Links without the nofollow attribute are known as "dofollow" and this links share the page rank with your website.
Where Did You Get Those Links?
You should be prepared to ask your SEO how they will create backlinks, a responsible SEO will always try to create a varied backlink list for you. The links obtained should be of high page rank and can be easily found in bodies of text such as blog posts.
A good SEO will always try to build quality links instead of focusing on quantity. A search engine loves website which are on top using natural links. Further, other link building strategies are directories or commenting on blogs including social media and social bookmarking sites.
Secondly, you need to avoid the link exchanges, as they are not developed naturally. Search engines can easily predict such links. If the price is worth enough then go for it. Don't risk falling foul of the black hat SEO techniques, just because they are cheap.