Are you the student who is going to finish his studies? Then you might be looking for a job. Like, everyone, you must have an expectation what you want from a job. Actually, without a suitable job, no one can do the job with enjoyment. So it is very important to have a job which represents your dream job.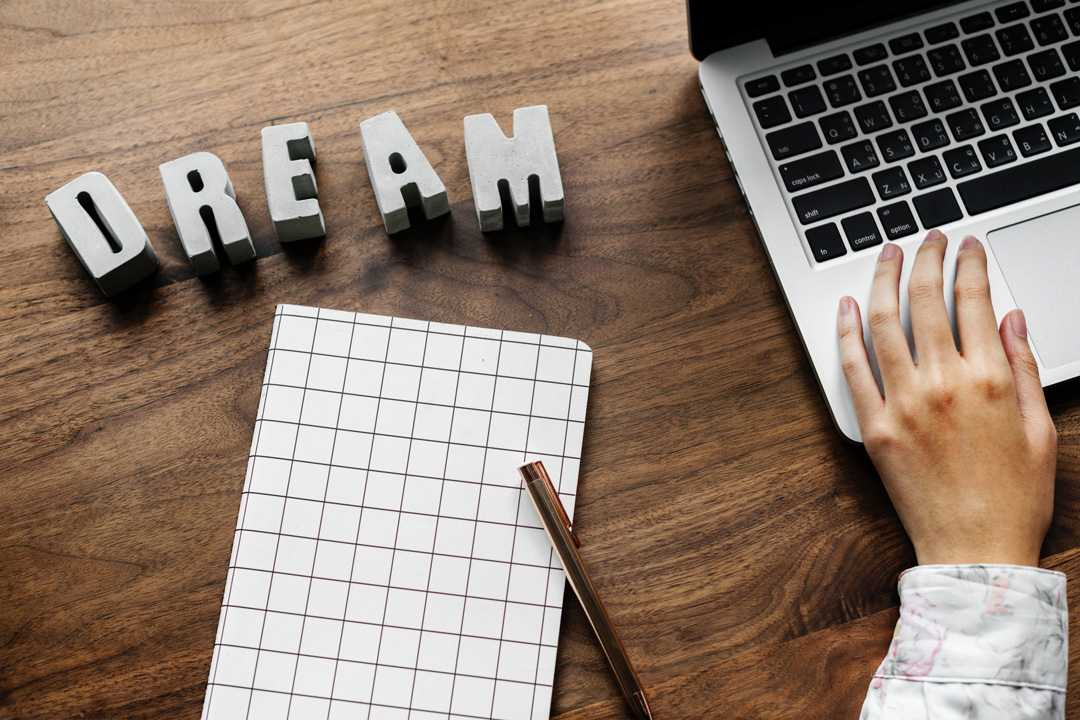 Now you can ask me what a dream job is. Really answering this question is though as dream job varies from person to person. But the term 'Dream Job' generally refers to that job which is interesting and has opportunities to get more money but fewer responsibilities! To me, a job which offers a friendly environment, related to my studies and have good opportunities to build up career is called my dream job.
For achieving your dream job, you need to be very conscious of your every step. You have to follow some tips and tricks to make you fit for your job as without preparation you won't be able to get your dream job damn sure. Now I am going to share some tips and tricks that might help you to get your dream job.
Try To Define What You Want
Very first of the beginning, you need to be very clear by yourself what actually you want from your job and what kind of job is preferable or suitable for you according to your skills. You also need to know what your strength is and what your weakness is. Based on this you need to work hard to develop yourself to get ready for the dream job.
Meet Someone Who Already Has Your Dream Job
You must need practical information about your dream job. You can collect all the relevant information if you meet someone who has already done the job you dreamed for. Trust me after meeting with him you can get to know the requirements for that job and it will be a lot easier for you to be prepared for getting the job.
Focus On Long-Term Goals
Try to gather information and build up your skills from your schooling periods. Don't waste any opportunities of getting experience, of any skills. Because no one knows what will be beneficial for you in the long run. What you are thinking unnecessary might be necessary for your dream job. So it is better to focus and get preparation from the very beginning.
Make Sure You Can Communicate
Imagine you are a brilliant and skilled person but you can't communicate with others especially with customers then all of your educational qualification and skills are valueless. That's why communication skill is considered one of the major skills for ensuring your dream job. So its high time you need to be skilled in communication.
You can attain communication skills by professional custom writing. You can ask me how this can help you in building up communication skill. The answer is very easy if you want to be a professional writer you need to communicate with lots of people, whom saying "please write my essay". By doing this in the long run you can easily build up your communication skill.
Attend Job Fairs And Expos
By visiting job fairs and expos you will get chance to know more about companies and their selection procedures. Moreover, you will be able to judge yourself, what is your lacking and what you need to do to possess your dream job.
Try To Be Flexible
You need to be flexible about your job. Because what is your dream job today, after five, ten or twenty years later it won't be a dream job anymore. So it is wise if you develop the skill of quick learner. Because quick learners can learn anything and can fit themselves in any job. So being flexible is also required to get your dream job.
Use Social Media Wisely
You might be wondering why you should need to use it wisely when it is your own property. No, my friend, if you want to get a job in a reputed company, HR department follow your activities on social media and can get a general idea about you. So it is wise to use social media very carefully.
Nail The Interview
All the possibilities of getting your dream job depend on the performance of your interview board. Try to unleash your knowledge and prove the interviewer why they should give you the job. If you can explain to them why you are the best choice for the job, then be sure my friend the job will be yours.
Finally, I would like to say that no job is perfect, even if you can achieve your dream job today, tomorrow you may find the working situation is not that much perfect that you thought. Soon you will be able to realize that there is no such 'cushy job' that your mom said as every job requires some efforts.
So it is better to be flexible and try to be practical and perform the job perfectly. For doing this you just need to be skilled and you have to follow all my tips for that. If you have any suggestion regarding this topic you can let us know in the comment section below.