Tuesday, January 24th, 2012
One of the numerous interesting hottest tweak in the recent monthly recap of Google is a development internally known as "Megasitelinks" together with the developments to the image search tool in Google, its exposure of "byline dates" over web documents and many more.
Megasitelinks – The Latest Improvement in Google's Image Search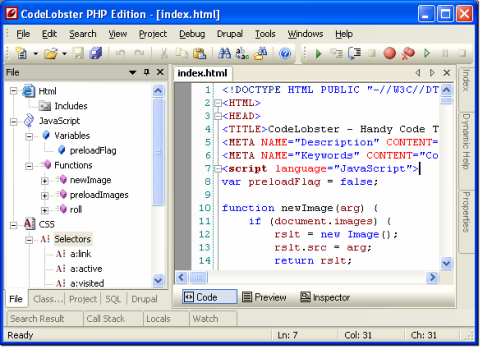 For creating good websites, it is necessary to have a comfortable editor. Many use paid products for this purpose, but we would like to select something free, functional and at the same time simple – Codelobster PHP Edition .
Free PHP, HTML, CSS, JavaScript editor (IDE) – Codelobster PHP Edition