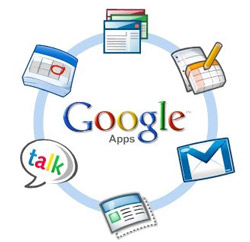 Mobile technology, web app development, cloud computing and the global adoption of the smart-phone – all these mean that a whole new set of tools have been developed for the project manager on the go. Some of the best apps are available from the Google App Store; the use of Google tools in project management is already wide spread so integrating them into useful web apps was a natural progression. We at Silicon Beach Training have been impressed with what's available. Providing Prince2 Training in Brighton, we are familiar with the complex roles of a good project manager and believe that this is just the beginning of a new era of mobile project management tool development.
If you are a project manager you will probably already be familiar with Google Docs and Google Calendars – these are now classified as Apps. Apps are not just for your mobile, these web apps provide functionality and you can simply add them to your chrome browser with a click of a button. They make the perfect collaboration tools because with Google Apps Store everything is in the cloud, this allows easy global access, and only one document needs to be updated so that there is no confusion about which is the latest update.
Project management companies have taken advantage of what Google Apps can offer and have been busy creating Apps that recognise docs, appointments, calendars, Gmail and contacts. The beauty is that all this information can be shared globally and can be made available to all key stakeholders, team members and project leaders.
Using Google Apps for project management is the perfect example of how cloud computing will become an ever increasing part of the way businesses function, store and share data..
Here are our favourite Project Management Apps available from the Google App Store
Project Manager – from Projectmanager.com

This application boasts the BEST Gantt Chart on the planet!

This application will actually work out and tell you if your projects are on track.
You can manage projects online by updating your tasks directly from Gmail
You can add Google Docs to your projects and
You can add Google Calendar events
You can importing your Google Contacts as users

LiquidPlanner Project Management – from liquidplanner.com

A great project management tool for scheduling, time tracking, file sharing, reporting and collaboration,

Provides flexible best case, worst case estimates
Is good for managing multiple projects and resources
Provides easy drag-n-drop scheduling
Email and calendar integration
Good analysis and trend reporting
Useful for prioritizing

TheDeadline

This app is like having a personal assistant. For projects to run smoothly tasks need to be clearly defined. Team members must be clear about their roles. The main focus of this application is to get everyone working together with clearly defines roles and deadlines.

Creating and editing a task is simple and creates news feeds to keep everyone informed of progress and changes. There is a mobile client for both Android and iPhone.

Manymoon: Collaborative Project & Task Management

Great Free App used by many businesses. Allows you to quick task and project creation buttons for your Gmail. You can access the app from your Google universal navigation account. Create customisable project templates for quick project creation. Easy to use with many useful functions.