Monday, April 18th, 2011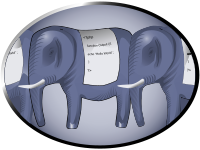 Web development is one of the fastest evolving businesses in the world. Every new day brings along new tools, languages, higher upgraded versions of software, SEO strategies and much more. However, keeping pace with these changing trends is only possible with PHP development, which is one of the basic mandatory solutions in the web development world.
Some Quick Tips To Keep Your PHP Based Site Updated

If you are not familiar with the term adsense: it is a program offered by Google to webmasters who permit Google to display text or image advertisements on their website(s). Whenever a visitor clicks on one of those ads, the webmaster receives an income.
Can You Really Make 5 Figures a Month with Google's Adsense Program?