Thursday, February 17th, 2011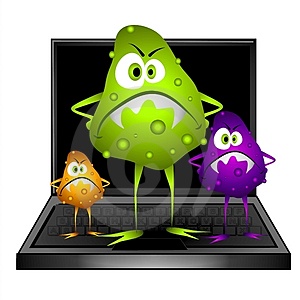 Computer viruses are rampant, and their cloaked, sophisticated appearance has become crafted in perceived digital innocence. Here are some of the most malignant viruses that web developers have ever seen:
Worst Viruses Web Developers Have Ever Seen, 2011
New Delhi India, February 17, 2011 : To enrich the consumers' experience on its proprietary 'bada' platform available across its WAVE series of mobile handsets, Samsung is now making available RockeTalk, the leading mobile social media network, available on its 'bada' platform. Through RockeTalk application, Samsung mobile phone users will now be able to use RockeTalk's unique and interactive features of voice and video blogs directly from mobile phone, sending of photos and video clips, live multimedia discussion forums and much more. In addition to being a personal gateway to communicate with friends, family and the world at large; RockeTalk will facilitate an enriching experience of hassle free and smart mobile social networking.
Samsung Mobile users get an unmatchable experience of mobile social networking on bada platform through RockeTalk