guest
Website

Nil

Contact

Nil
Featured Articles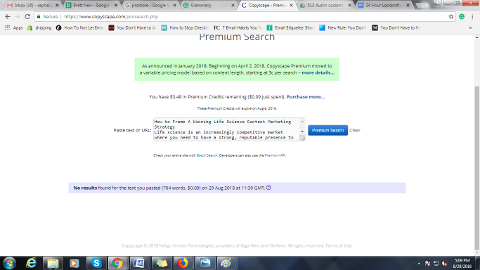 Life science is an increasingly competitive market where you need to have a strong, reputable presence to stand out from the crowd. This is where the power of content comes into the picture.
Good content can go a long way in building trust with the scientific target audience while turning them into advocates in the long term.
However, it is challenging for businesses to formulate effective content marketing strategies that can attract crowds of prospects to their business. Here is how you can frame a winning life science content marketing strategy.
Continue reading How to Frame A Winning Life Science Content Marketing Strategy
A resourceful guide highlighting the risks you expose yourself to by torrenting.
Read Top 5 Risks Of Torrenting
Seven features that will make your banner advertising efforts more effective.
Read How to Design Your Ad Banners to Be More Clickable
The following tactics will give you a better grasp of the concept and help increase your website's visibility on the internet.
Read SEO Tactics You Should Implement
How to protect your web site from security and privacy threats.
Read Top Ten Things You Need To Ensure The Safety Of Your Website
Popular Posts
Recent Posts